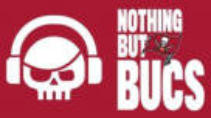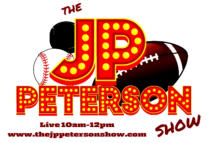 ON THIS DAY IN BUC HISTORY - 3 OCTOBER 1976
BUCCANEERS 17 COLTS 42
After spotting Tampa Bay a 3-0 lead, the Colts broke
loose for 24 second-period points aided by Buccaneer
penalties. Tampa Bay, 20 point underdogs against the
spread, scored the first two touchdowns in the
expansion club's short history during the game's final
two minutes. Danny Reece scooped up a fumble and
raced 44 yards for a touchdown with 1:49 remaining.
And then after a successful onside kick, Charlie Davis
plunged over from the one to climax a four-play drive.
John McKay's take on the game:" Bert Jones is not
running this league .. is he?" after a controversial
roughing-the-passer call by Dewey Selmon.
Click here for all the game details
BUCCANEER BIRTHDAYS
One of the expansion Bucs celebrates a
birthday on October 3rd. WR Lee McGriff
played the first six games and started three of
them for the legendary winless team.
TE Tyji Armstrong was a
3rd round pick in 1992
who played four seasons
with the Bucs and scored
on an 81-yard reception
against the Rams in a
nationally-televised game
as a rookie.
CB Johnthan Banks was
a disappointment as a 2nd round pick in 2013
whilst WR John Brown was a member of the
post-season roster in 2021.
THE TOP 100 COUNTDOWN
The end of our odyssey was reached with Lee Roy Selmon unsurprisingly taking top spot having finished ahead of other great
Buccaneer defensive Hall of Famers, Derrick Brooks, Warren Sapp, John Lynch and Ronde Barber. Mike Evans was just
ahead of James Wilder for the top offensive player, with Mike Alstott, Hardy Nickerson and Doug Williams rounding out the Top
10. Two of those are not yet in the Ring of Honor but certainly should be.
The countdown only looked at players' time with the Buccaneers. Hence Tom Brady was only judged on his three years in
Tampa and came in at No.12, a fitting placement. The likes of Tim Brown, Steve Young and Randall McDaniel are all
members of the NFL Hall of Fame, but their times in Tampa Bay did not merit a position in our listing. Similarly for other NFL
greats such as EJ Junior, Joey Browner and Rockne Freitas who all only had the proverbial cup of coffee with the Bucs.
I did consult with one or two other people who I consider to be suitably knowledgable on the history of the franchise and they
all had the same Top15 as I did and almost the identical order for them too. Some of the comments posted on social media in
the last three months have been interesting although a handful were just laughable. The one person who constantly criticised
the selections and then admitted he had never heard of the likes of Mark Cotney and Steve Wilson was a highlight or perhaps
lowlight.
Click here to review all the Top 100 selections
But it was another fun trek through the history of the franchise to go along with past countdowns on the top games and top
plays. Selecting the worst players in Buc history could be interesting although it would be more based on personality, draft
selection and reason for leaving. Any player on the all-time roster is an NFL player and deserves credit for that alone.
BUCS WELL ABOVE PAR
I did try to promise myself not to make reference to Europe winning
back the Ryder Cup on the same day as the Bucs moved into the
lead of the NFC South Division with a 3-1 mark but it was just such
a great day and the gags were just to easy to make. It was hats off
to the winners by the end of it all.
Antoine Winfield and Baker Mayfield are the ones getting the
immediate credit for being involved in the splash plays and quite
rightly so, but there were other Buccaneer heroes who did not get
mentions in print or media who were behind the victory.
Todd Bowles. The usual social media trolls were out in force after
the Bucs lost to a very good Eagles team last Monday but who was
behind that defensive scheme that kept the Saints out of the
endzone all game? Who switched up his usual blitz-happy package for more zone coverage? There was no stopping or
passing in the red zone Sunday.
Carlton Davis. Back from injury and hardly noticed. Because his coverage and his fellow defensive backs was so good that
Derek Carr had nowhere to go. When you see a QB continually check down or double-clutch, then you know the coverage out
of shot was excellent. Tristan Wirfs and Luke Goedecke, superb at tackle. One gets plaudits but the other as well? When
you have a mobile and accurate passer, something the Bucs have not had in a decade, the tackles can often get called for
holding as the QB scrambles outside to keep a play alive. Nothing like that Sunday.
Look the Saints were not good and the body language from their team was almost as bad as Robert Smith's color analysis on
FOX Sports. And how bad must Winston be if they went with a totally banged-up Carr until the final two minutes? Well we
saw on his one and only pass. Ah Jameis, we really missed you. Any Buc fan would have been happy with a 2-2 mark after
the first round of the schedule. 3-1 is definitely ahead of the curve and under par in golfing terms.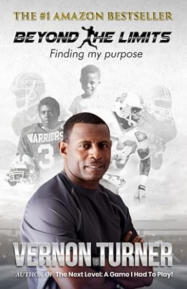 BUCCANEER BOOKS
On the anniversary of Vernon Turner's
legendary Buccaneer punt return, he has
a book out detailing his life and career
and of course all the details of his time
with the Bucs. I will be doing a full review
of this book in due course as well as a
review of the one brought out by another
Tampa Bay special teams hero, Martin
Gramatica.
There have been 17 Buc-related books
produced over the years and all of them
can be found on this site with detailed
reviews. And yes I own them all!
Click here for the link