Bucs made things interesting. They would have preferred convincing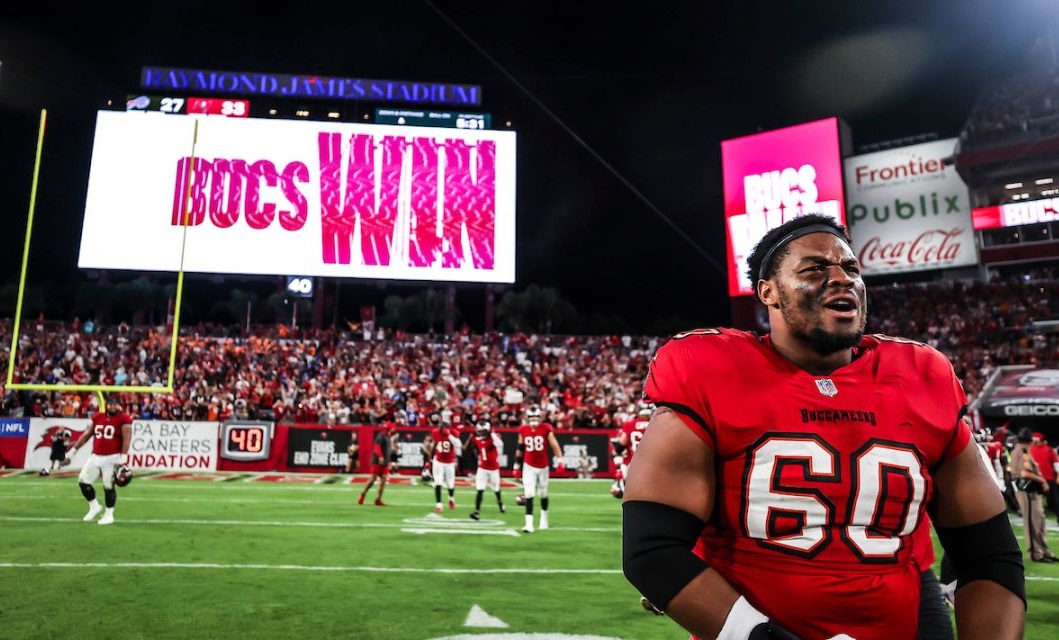 Ideally, they would have preferred a drubbing over the drama, to keep their foot on the figurative gas instead of braking and skidding. In a perfect setting, they would not have needed that walk-off. For three quarters Sunday, walking all over the Bills had worked splendidly for the Bucs. "We kind of got overly confident and just expected them to lay down," Bucs inside linebacker Devin White said. "Because we had put them down so early."

And before you can say "Choke at Doak," the Bills had transformed a romp into riveting television. "We know we are better than what we showed in the first half," Bills tailback Devin Singletary said. "And we really had to get back to being us."

Up by 17 with 11:24 remaining, the Bucs allowed the Bills to rally as offensive hiccups and defensive lapses converged at the most inopportune juncture. Reasons for the momentary meltdown varied in the postgame interviews. But at least they weren't postmortems.

"We know how to win," Bucs coach Bruce Arians said after the 33-27 overtime triumph, "and I would just like to see us not make it that close."

Arians could only watch as his offense went three plays and out, then five and out, on its final two possessions. The Bills, meantime, scored touchdowns on their final three possessions in regulation, capped by a 14-play, 70-yard drive ending with Tyler Bass' game-tying 25-yard field goal with 22 seconds to play.

"We missed wide-open guys and didn't convert on third down, so we couldn't stay on the field," Arians said. "When we ran it, we got a little bit, but we were always third and 4, third and 5, third and 6 and punt."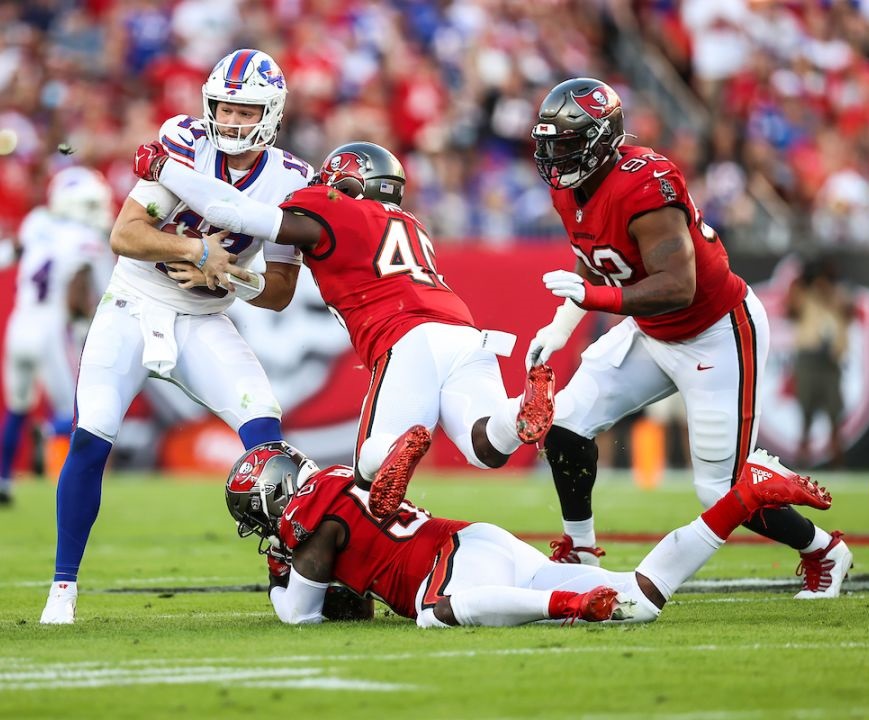 By contrast, Bills 6-foot-5, 237-pound dual threat Josh Allen found his multi-dimensional groove, going 16-of-23 for 127 yards in the fourth quarter alone. Limited to 43 first-half rushing yards, he had 38 of his 109 rushing yards in the last period.

"I just think they came out running the ball a little more," Bucs outside linebacker Shaquil Barrett said. "We were expecting them to pass, and they were lining up in pass formations and still doing the quarterback powers and stuff like that, so that threw us off a little bit. But we were able to just regroup at the right time and make the plays."

In triplicate, no less. After winning the overtime coin toss, Singletary was stopped by Vita Vea for a 3-yard loss. Cole Beasley was run out of bounds by cornerback Carlton Davis III after a 3-yard gain on second down, and Allen's third-down pass to receiver Stefon Diggs fell incomplete.

"(Defensive coordinator) Todd Bowles pulled out one of his favorite coverages," White said. "I won't indicate what that is, everyone can go watch the film, but it was a coverage that keeps everyone in front of us and just let the front four try to hold them and making sure we were up tight, but not getting beat and taking away the insides."

Moments later, unheralded receiver Breshad Perriman was dashing his way into Bucs lore. "We were able to just regroup at the right time and make the plays," Barrett said. "I don't like the way we played in the second half, but a win's a win and we're going to take our win, just go back and learn from it."

Joey Knight, The Tampa Times, published 13 December 2021