That was an ugly Bucs loss, but it doesn't have to be meaningless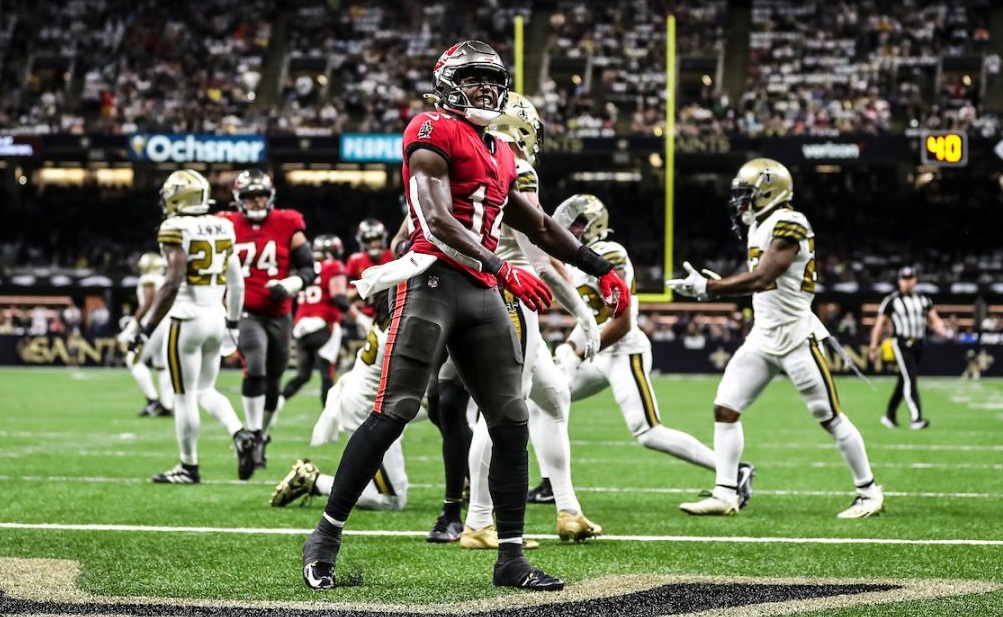 You could be angry this morning, or you could be thankful. Thankful that Devin White learned a harsh lesson about the difference between exuberance and foolishness. Thankful that Jason Pierre-Paul won't get suckered on another reverse play. Thankful that Tom Brady knows he was too greedy in the final minutes. Thankful that Byron Leftwich is probably rethinking a game plan that resulted in three times as many pass plays as running plays.

Mostly, you could be thankful that coach Bruce Arians was furious after the Bucs lost 36-27 to New Orleans at the Superdome on Sunday. Because, in the long run, this fiasco will make the Bucs a better team by January.

Yes, it stinks that Tampa Bay essentially handed the Saints a victory. And, yes, with the Packers, Rams, Cardinals and Cowboys all off to hot starts, this loss will make it that much harder for the Bucs to get homefield advantage in the postseason.

But there's a big-picture component to a 17-week NFL season, and the Bucs could one day look back on this moment and realize they discovered a necessary truth about themselves. They are their own worst enemies.

Do you really think New Orleans is a more talented team than Tampa Bay? Especially with a journeyman quarterback thrown in the huddle in the second quarter?

I'm not saying the Saints didn't deserve to win because they absolutely did. They deserved it because they committed fewer penalties and didn't turn the ball over. Basically, they were playing on a graduate-school level while the Bucs looked like the naughty kids in a remedial class.

And maybe that makes you as angry as Arians appeared in his postgame news conference. "That was an embarrassing display of football," he declared.

And the sad part is everyone knew exactly what he meant. But perhaps this was just the type of lesson the Bucs needed to learn. The real disappointment is that it took this long to drill it into their noggins.

The Bucs came into the week fourth in the NFL in most penalty yards per game, then added another 99 yards to their season tally. They also came in with one of the least-utilized running games in the NFL, and furthered that trend by giving their running backs only 13 carries.

Tampa Bay may have been off to its first 6-1 start in franchise history, but that included last-minute comebacks against the Cowboys and Patriots and a wholly unnecessary nail-biter against the Eagles.


In other words, the Bucs need to realize they are not as good as they seem to think. And this was the perfect moment for that realization to sink in.

The Bucs will now head into the bye week with plenty of time to do some soul searching. To understand that last year's Lombardi Trophy doesn't buy them an extra inch worth of field position, or an ounce of forgiveness from a referee. And while the Bucs may have a half-dozen future Hall of Famers in the locker room, they are not miles ahead of the other good teams in the NFL. "We've got a lot of fighters," Brady said. "We'll hang in there, battle back."

The good news is they were in a similar spot last year during the bye week, and did not lose another game. And they should automatically get better when Rob Gronkowski and Antonio Brown and some of their injured defensive backs start getting clean bills of health.

Arians was asked if it might change the team's mindset to see New Orleans creep a little closer in the NFC South standings. "I hope it changes it a bunch. You drop down and start going on the road in the playoffs, it's different," Arians said. "This makes everything a bit more difficult."

There is enough parity in this league that even the best teams cannot continually shoot themselves in the foot. And a lot of Tampa Bay's mistakes on Sunday were committed by their very best players.

Brady completely ignored Mike Evans running 3 yards ahead of a defender on an 8-yard crossing route late in the game, and instead tried to get a bigger chunk by throwing to Chris Godwin in double coverage. Pierre-Paul committed a huge offside penalty in the fourth quarter, and then failed to contain his side of the line on a 22-yard reverse play on the winning drive.

White may have been the victim of a phantom roughing-the-passer penalty, but he later put himself in position to be called for a critical taunting penalty for no reason. Those are mistakes of aggression, and the Bucs are a team that thrives on taking risks. But there's a huge difference between going for broke, and going overboard. You could make an argument that hubris cost the Bucs on Sunday. The question now is how much they will learn from that.

John Romano, The Tampa Times, published 1 November 2021