Forgive the Bucs for the loss, but the offense is officially on notice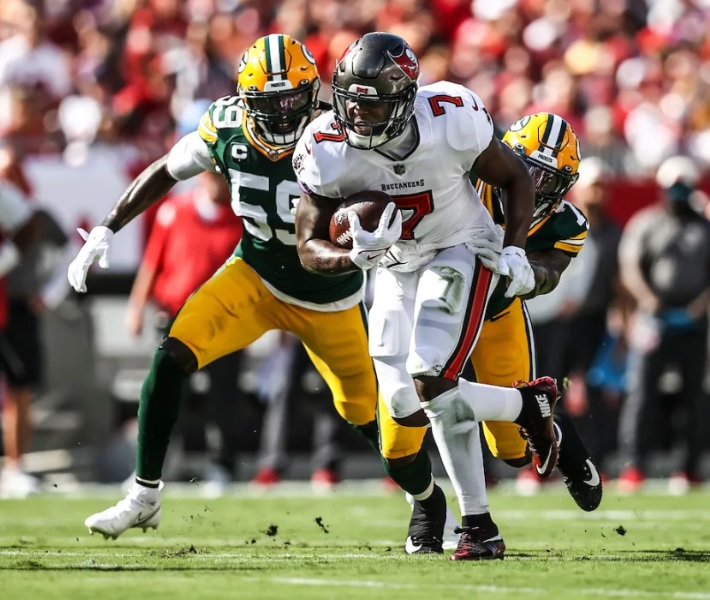 Blame Mike Evans, if you'd like. With Chris Godwin and Julio Jones already sidelined with injuries, Evans put the Bucs in a terrible bind by getting suspended for Sunday's home opener following his scuffle in New Orleans last week.

Blame Tom Brady, too. It's the quarterback's responsibility to avoid delay of game penalties and, even if there was confusion among the receivers, including newly signed Cole Beasley, the Bucs were standing at the line of scrimmage with nine seconds on the play clock before a potential game-tying, two-point conversion.

Blame offensive coordinator Byron Leftwich for calling a risky double reverse late in the fourth quarter, blame Breshad Perriman and Russell Gage for fumbles, blame Brandon Walton for a critical holding call on a third-down scramble by Brady. While we're at it, blame Rob Gronkowski for enjoying retirement.

There is no shortage of targets to point a finger at after a 14-12 loss to the Packers that was as raggedy as it was riveting Sunday evening. And, three months from now, if the Bucs lose homefield advantage in the NFC because of these bungles, we can play the blame game all over again.

But, for now, I'd suggest blaming fate. This was a bad loss, but it does not mean the Bucs are a bad team. It does not mean they are disorganized, even if they appeared that way. It doesn't mean their offense is lifeless, even if the evidence suggests otherwise.

Tampa Bay lost on Sunday because Green Bay is a good team and because the Bucs were playing with a second-string center, a third-string left tackle and fourth- and fifth-string receivers.

Injuries are a part of life in the NFL, but the Bucs have had an unusually high number of X-rays for the first month of a season. Particularly on one side of the ball.

When they won ugly in Dallas and New Orleans, the injuries were a legitimate explanation. When they lost ugly at Raymond James on Sunday, those same injuries sounded like an excuse. So the bigger question becomes, how do they respond?

You can sympathize, empathize and rationalize away a loss in September, but you cannot allow injuries to become the narrative of your season. "It's so frustrating. Even without Mike, Chris and Julio, we have plenty of talent to score points," tight end Cameron Brate said. "When you're not doing it, it kind of just snowballs and you feel the pressure.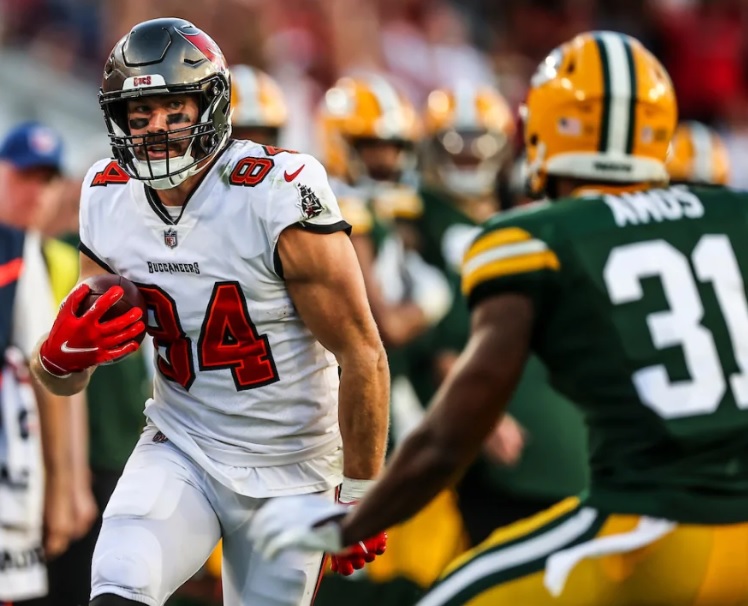 "It's hard. We've played terrible on offense the first three games. I guess we ran the ball well in Dallas, but the past two games we didn't play well at all. The defense played well again, and I'm sure they're frustrated with the offense. We're not pulling our weight."

Player after player talked in the locker room about shooting themselves in the foot. Honestly, it looked more like they stubbed their toes, stepped in dog poo, tripped on their laces and, after all of that, finally shot themselves in the foot.

The Bucs had a dozen offensive possessions on Sunday and had a net gain of 9 yards or less on half of them. The offense that scored more touchdowns than any team in the NFL last season now has three touchdowns after three games in 2022. "I would have been shocked if you told me that three weeks ago," said guard Shaq Mason. "So, yeah, we've got to turn that around."

The injuries are a factor, but the penalties were devastating on Sunday. The shuffling in the lineup is a challenge, but the fumbles were inexcusable. The game plan is clearly affected, but it's up to the coaching staff to find a revised plan that works. "We can be tough, we can fight, but that's not going to win us the ballgame," coach Todd Bowles said. "We've got to be cleaner."

If injuries are part of the NFL, parity is too. Eighteen days after the first kickoff of 2022, there are only three unbeaten teams remaining. And one of them is scheduled to play Monday night. The point is the Bucs are still in fine shape. The NFC South is a mess, and Tampa Bay's talent level rivals any team in the conference. A month from now, this loss could seem like an aberration.

But, as Brate said, they cannot afford to let this snowball. They cannot depend on the defense to hold teams to 14 points or less every week. At some point, no matter who is in the lineup, this offense needs to rediscover itself. Otherwise, they'll be lost for good.

John Romano, The Tampa Bay Times, published 26 September 2022