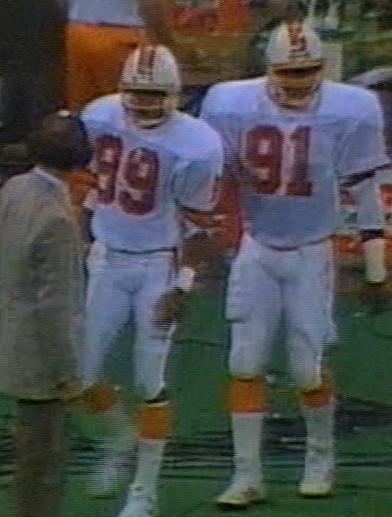 The success story - Brian Gant
Until this week, depth at inside linebacker was not a problem for the Tampa Bay Buccaneers. Now, with injuries taking their toll, the Bucs are glad they asked Brian Gant to remain after the strike ended. Gant, a rookie free agent, was cut in the Bucs' training camp. He returned to play for the replacement Bucs - and is glad he agreed to stay.

If six-year veteran Jeff Davis, who injured an ankle last week against Chicago, can't start Sunday in Milwaukee against Green Bay, Gant could become the first Bucs B-teamer to start an A game. Davis' backup, rookie Don Graham, is still suffering from an abdominal-muscle pull and is not expected to play.

Davis has started 65 of the Bucs' past 67 games at left inside linebacker, leading the team in tackles the past three years. But after hurting his ankle while on special teams in last week's loss to the Bears, he didn't put on pads until Friday.

Bucs coaches still are not sure how much Davis will play against Green Bay. Third-year man Ervin Randle, who leads the team in tackles this season, currently starts on the right side. But Randle can play on the left and veteran Scot Brantley, who started on the right for five years before Randle beat him out, would take back his old position.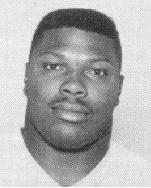 Or, Gant might get his shot. ``He'll be fine. He's doing great,`` said defensive coordinator Doug Graber. ``He's a good player - smart, very smart. He learns things well. And he's a hitter. He's got a future.``

Gant, 6 feet and 235 pounds, started three games for the B Team and won notoriety with his hard hits. He led the team with 21 tackles and intercepted a tipped pass late in the Bucs' 31-27 win at Detroit. The Bucs kept Gant and nine other B-teamers to stay with the team after the strike, but three have since been cut. Gant was on the 10-man inactive list for the Bears game, but he probably will be activated by today's 4 p.m. deadline.

If he plays well, he could make next week's 50-man roster. But he said he would rather wait and see how he played Sunday before thinking about the future. ``In training camp I had doubts, but now I don't,`` he said. ``Now, I kind of feel like I should be a part of this team. I want to be a part of this team.``

As recently as four weeks ago, Gant was planning to give it up at the end of the strike. He had said he would go back to Illinois State and finish working on his degree, whether he was asked to join the A Team or not. ``Now I'm happy I did,`` he said. ``It's really worked out in my favor.``

Gant credited his quick development to the numerous opportunities he had in training camp and on the B Team. The more he plays, he said, the more confidence he gets. ``It's easier to play if you know it,`` he said. ``Back then (in camp) I was pretty much guessing, but once you know it, it's a whole new attitude.``

David Steele, The St.Petersburg Times October 1987