Are the DL solutions closer than you might think?
As you'll know if you've ready my other articles I am not exactly overly impressed with the Buccaneers defensive line. They offer no pass rush, excluding one drive against the Redskins last weekend, zero pressure meaning opposition quarterbacks can stand in the pocket and deliver the types of bombs downfield that have left our secondary chasing receivers all year.

We would all like to have an Albert Haynesworth, a Mario Williams or a Jared Allen constantly getting pressure where its needed most. However bar giving up half the roster and the next five years of draft picks they won't be moving to Clearwater anytime soon. So I got to wondering, are the answer to the Buccaneers problems already on the roster?

The Bucs have spent a number of recent of draft picks on defensive linemen, none of which have really been seen for more than the odd down. But are these guys capable of helping out our ailing defense?


Dre Moore
At 6-4 305, Dre Moore would seem an ideal fit for Jim Bates' new defensive system. The scheme calls for two big tackles to clog up the running lanes and force the plays to the outside for our linebackers and defensive backs to make plays. Performances for Maryland meant the Bucs drafted Moore in the 4th round in 2008, he recorded 10.5 sacks and 17.5 tackles for a loss in 44 games.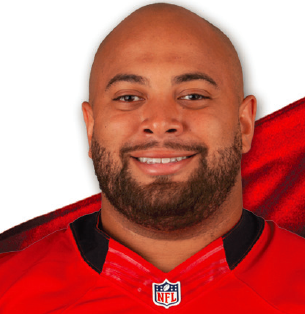 Roy Miller
As per Dre Moore, Miller would seem a good fit for the new defensive system. At 6'1" and 310lbs Miller has seen limited game time and has made some plays while on the field for the Bucs. Last year's MVP of the Fiesta Bowl Miller is an excellent run stopper. As a Big-12 standout for the Texas Longhorns in 2008, only injury concerns meant Miller was still available in the 3rd round when the Bucs picked him up. More of a run stopper than a pass rusher Miller still managed to record 10 sacks in his college career and 25 tackles for a loss.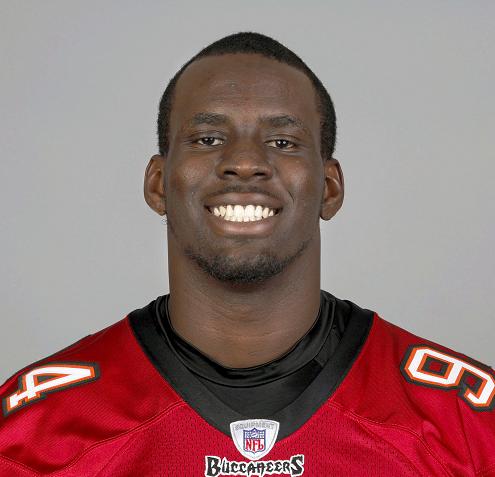 Kyle Moore
As the man behind Gaines Adams in the Bucs depth chart Moore must be thinking his time is coming. However with relatively modest college stats behind him, just seven sacks and 9.5 tackles for a loss, Moore wouldn't appear to be an upgrade on the first round bust. At almost exactly the same build as pass rush legend Simeon Rice, Moore has the physical attributes to be an NFL defensive end but seems to lack the necessary nasty streak and aggression. Incidently the same problem that Gaines Adams' suffers from.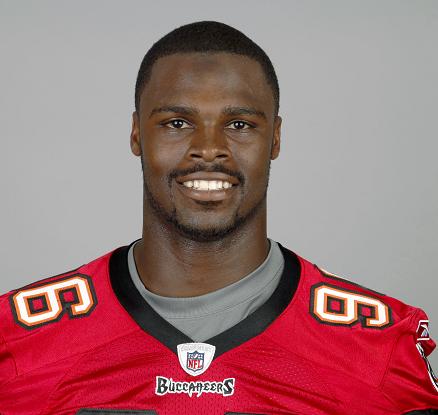 Tim Crowder
Crowder has started to see increased game time this season as the incumbent line show little sign of improving. Unlike the above rookies Crowder has proved he can cut the mustard in the NFL with the Denver Broncos where he recorded four sacks, a forced fumble and two fumble recoveries in 13 games. Having been part of the Texas Longhorns 2005 National Championship side, Crowder came to the NFL with big potential and has yet to prove he is worthy of a starting role.


Stylez G White
Stylez, or Greg as he was known before changing his name to mirror that of comic book hero (no, really!) does seem a fair amount of game time in most Bucs game. White had a standout year after making the move from the Arena Football League in 2007, recording eight sacks that year and five the year after. White has since seen a drop off in performances, which as coincided of with the loss of his starting place to Jimmy Wilkerson. White has proved he can make big plays and I think would thrive in a system that had little running room up the middle meaning that he can make plays as the play is pushed wide. White is a good fit for the Bucs system.

In summary
I think when you look at the depth chart there are options. I would especially like to see Roy Miller and Dre Moore get increased game time at the tackle positions. Hovan and Sims have produced precisely 0% pressure on opposing quarterbacks so far this season and so why not make the change? Aggressive, big, strong, young tackles are more likely to make plays than the current partnership which are not being pushed to improve as their positions seemed set in stone.

At end Crowder and White see some game time and I think that Crowder in particular could prove an upgrade to the Adams and Wilkerson show. I do however fear that Kyle Moore may not make the grade in the NFL. We don't have anybody superhuman waiting in the wings to step in and single handedly upgrade our pass rush but I do think there are options that are being under utilised. In these times of despair surely we should be taking the chance to look at these players in gametime situations and look to see if they can cut the mustard? Instead of that we appear to just happy to sit with the four starters and wait for our top three draft pick to upgrade our defense.