ON THIS DAY IN BUC HISTORY
21 Aug 2010
Gotta love Micheal Spurlock
Tampa Bay Buccaneers 20 Kansas City Chiefs 15
There is one player who always brings a smile to Buc
faces and that is Micheal Spurlock. The man who brought
an end to the greatest
curse in franchise
history in December
2007 remains one of
the best return men
ever with two kick
return scores and one
punt return one too.
He was also a decent
enough receiver at
times and had his
best year in that role
in 2010 which
included this 53-yard scoring reception from Josh Johnson
during a win over the Chiefs nine years ago today.
But it still makes me laugh on social media when fans say
how much they love him and that he is one of their
favourite players yet cannot get the unusual spelling of his
first name correct.
BUC BIRTHDAYS - AUGUST 21
Only one member of the all-time Tampa Bay roster
has a birthday today but what a player it is. The
best receiver in franchise history and someone well
on his way to his own Ring of Honor spot.
Mike Evans is 26 today. He now owns the all-time
mark for receiving yardage and the single season
mark following his stellar 2018 campaigns.
He is one of only five NFL players to have five
consecutive 1,000-yard games to start a career and
was the youngest player in league history to reach
6,000 yards.
THE 2019 TAMPA BAY ROSTER
There are currently nearly 90 players in camp with
the final cuts to the 53 man not due until after the
4th pre-season game. Players do not get a profile
page on BUCPOWER.COM until they have been on
the roster for at least one regular season game.
Click here for the updated 2019 roster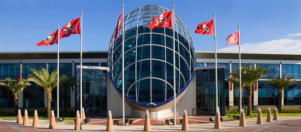 A HISTORY OF BUCCANEER PRE-SEASON FOOTBALL
Ryan Griffin passed for 330 yards in the 2019
season opener in Pittsburgh making him the
first Buc QB ever to surpass the 300-yard
mark in exhibition play. This of course is
hardly surprising based on the format of
multiple substitutions on offense but no
Tampa Bay passer had even reached 250
yards before then in the previous 179 games.
Time to look at the memorable and not-so-
memorable moments from games that do not matter
Click here for the full feature article
ROSTER MOVES
18 Aug - Signed DL Elijah Qualls. Waived injured DL Shane Bowman.
13 Aug - Signed S Darian Stewart. Claimed WR Emanuel Hall on waivers from
Chicago. Waived S Micah Abernathy.
11 Aug - Placed WR Bryant Mitchell on Injured Reserve. Released OL Evan
Smith. Signed DL Shane Bowman and S Micah Abernathy.
THE BUCS LIFE GROUP
With nearly 7,000 members, the Bucs Life
Facebook page is a great source of
information and a chance to discuss
Buccaneer football. Run by Scott Bradford,
there is also a range of merchandise available
so you can show your support for this great
group all year round.
BUCS 16 DOLPHINS 14 - Anyone still awake?
That is three hours of my life I will never get back.
Watching the second pre-season game was like being
back covering NFL Europe football. Third and fourth
string players, penalties and mistakes everywhere and
generally totally crap football. But hey the Bucs won
thanks to Ryan Griffin, Tanner Hudson and Matt Gay.
Anyone still want Blaine Gabbert to be the No.2 QB?