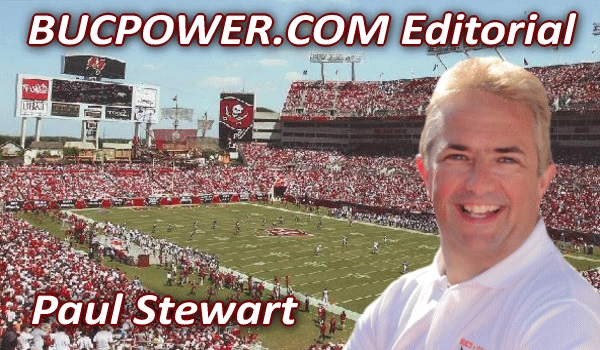 Looking back at the bad old Bucs
What do you do during the off-season? I mean, it's eight months of no actual games, no Gene Deckerhoff and no Pontel game DVDs arriving through the mail to watch the following weekend.

NFL Europe, cricket or perhaps even play more golf than I do already? Been there, done that. So I'm spending this off-season indulging my gridiron fix by watching many of the old Buccaneer game DVDs that I have been getting in from a dealer in New Jersey. And one of those was from the end of the 1986 season, the end of the Leeman Bennett era in Tampa.

Two decades ago, there was no internet, no sports radio and the Bucs UK was an infrequent newsletter sent out to less than 50 members. Information on the Bucs was limited for those on this side of the Atlantic, and all we really had to rely on was the score and perhaps one clip of highlights from each game on Channel 4.

So we knew the 1986 Bucs were 2-14 and we found out in due course that Leeman Bennett had been sacked, but were that team really that bad? Yes, emphatically yes.

This was a team that saw three of its best (and most highly-paid) players, Kevin House, Jimmie Giles and Ron Springs, released at mid-season. Guys were being signed off the street to play for the team and wound up starting. At one point, Steve Young found himself in a backfield against Chicago with two rookie free agent running backs, Pat Franklin and Bobby Howard, both signed in the past two weeks. "I came out of the huddle and said, `Franklin, you take (Richard) Dent, and, Howard, you take (Wilber) Marshall.' Then I realized what I had said and thought, `Oh, my God . . ."


You could just see how disillusioned the players were on the sideline. No emotion, no enthusiasm and certainly no respect for Bennett and his staff. Guard Sean Farrell summed it up at the end of that season at a Bucs booster meeting when he announced that he "just wanted out of Tampa, anywhere but here".

What was amazing, was that Bennett was surprised when he was fired at the end of the season, although naturally Hugh Culverhouse made a mockery of even that announcement by not telling Bennett until the end of season press conference when he just came out with the news. Then he compounded the problem by signing the dictator, Ray Perkins, to replace him.

But in spite of how bad this team was, we carried on supporting them as devotedly as ever and the likes of Rick Odioso in the PR team in Tampa tried manfully to talk up the franchise and its players. Both difficult jobs indeed. And it was from this battle-hardening process, that the long-term serious Buccaneer fans were ready to continue enduring until it all started to turn around a decade later, culminating in the Super Bowl in January 2003. "You can't appreciate true love until you've been burned" is the line from the song and it sums up being a Buc fan through the last 20 years.