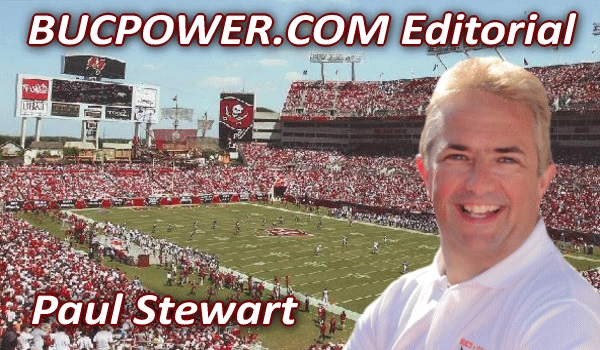 Leave the officials alone
It seems as though the topic of the moment in the NFL is bad calls. "We woz robbed" would be the cry from gridiron's version of Harry Redknapp, "the referee he missed an important call" would bleat a West Coast Arsene Wenger. But despite any number of decisions that could have influenced a game this season, we have thankfully not reached the levels of official-baiting that we have here in the UK.

Open any sports page on a Sunday or Monday and any Premier League team that has lost, will have their manager blaming it totally on the referee or linesmen, Forget the fact that one of his players was sent off for attempted murder masquerading as a tackle, or that his view from the sideline 70 yards from the goalmouth gives him a perfect view of any incident, it is always the official who gets the blame.

Thankfully the NFL doesn't allow this kind of scapegoating and levies some very serious fines on coaches and/or players who start taking umbrage at a particular call. Hence there isn't a second such offense. This isn't to say that mistakes don't happen in the NFL but they are far less frequent than people might think.

The instant replay system seems to work well in its current format and decisions that could influence the result of a game (see Tampa Bay v Detroit this season as exhibit number one) are reviewed to reach the best available decision. Apparently there was a potential interception in the Colts v Steelers' playoff game that was reviewed and called wrongly, Yes the referee made a mistake - he is human, just like all the coaches, the players and all of us.

Going back to soccer for a minute, how can any manager have the gall to blame a referee for "costing us the game". How about the six chances your strikers missed, or the defensive lapses that allowed a goal, or the numerous miss-hit passes? When a team plays a totally perfect game, then you can criticise a referee who has made a snap decision on something he has seen once, and not reviewed 20 times by Andy Gray in the Sky Sports commentary booth.

The 1985 World Series should have been won by the St.Louis Cardinals. Umpire Don Denkinger missed a call at first base that extended the ninth inning and allowed the Royals to come back to win Game 6 2-1. But even Cardinal manager Whitey Herzog admitted afterwards that his team still should have closed the inning out and that the missed call was just "human error".

Human error - none of us are infallable or perfect. The NFL rules are detailed and complexed. If a call is made on the field, there must be "indisuputable video evidence" for it to be over-turned. So once, just once, a referee made a mistake on a ruling. Big deal. Even if it cost the Buccaneers a game, I could live with it. Because that is human error and to criticise any official to the extent that some commentators have been is simply inexcusable.