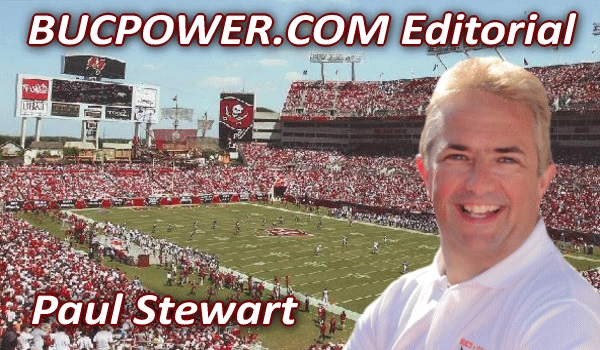 TV schedules
Time for me to mount one of my ever-more-frequent defenses of Sky Sports and their NFL game schedule now. Even the opportunity to open a week's choice of games to the viewers (see actually dweebs on NFLUK.com to be exact) has led to criticism and message board posturing from some of the absolute cretins who follow this great game.

It's long been an accepted fact in British gridiron media circles that you could offer the viewers a choice of every game, with a choice of commentators, choice of presenters, and a multitude of highlight packages, and still they would find things to criticise and comment upon. Coach Lincoln never spoke a truer word on the sideline when he said he couldn't please all of the people all of the time.

Everyone just wants to see their own team all of the time. And so blinkered are their views, that they totally forget the needs of the many outweigh the needs of the few. Even Bucs UK members have been guilty of this for complaining about a lack of coverage of Jon Gruden's team - remember in 2003, eight of our 16 games were shown live on British TV. If that isn't overkill, I don't know what is. For at the same time, the Cardinals and Bengals were shown once each the entire year.

It isn't that long ago since we had no live NFL coverage at all and certainly nothing of the Bucs. OK so times have changed and technology has brought us more channels, more options and more coverage of the game. But the basic need of supplying a product to the entire gridiron audience has not changed.

So here's a little experiment for you to try. Take the 2005 NFL schedule complete with game times and draw up a potential Sky schedule for the year. You have to pick an early and late game each week (and the latter is where it gets difficult as they are limited). You also have to try to include every team in your coverage (OK so you catch a break with Detroit always playing one of the live Thanksgiving games) and you also have to be flexible enough to show good match-ups, good rivalries and the chance to pick up a surprise team or two. You cannot use the Sunday night or Monday night games as a get-out clause just because Channel 5 are showing them - you have to cover all the bases just from the Sky schedule.

Not so easy is it? This is the task facing Karl Baumann at Sky Sports. And no matter which games he picks and when, the majority of the e-mails that arrive for Kev and Nick to sift through each Sunday are criticising his choices as they don't include little Johnny's favourite team.

The trolls at NFLUK.com were in force a few weeks ago when the Sky coverage was delayed because a Sunday cricket game over-ran. All of them, along with their resident care workers, believed that the cricket should have been junked in favour of the gridiron because the published schedule had said so. Can you imagine the furore (from me included to be honest) if an NFL game was about to go to overtime and the coverage was switched to the Oval for the first 20 minutes of a one-day match?

We now get four live games a week thanks to Sky and Channel 5. NASN bring us discussion shows, highlight shows and preview shows. The internet brings us live radio coverage (and if I see one more moron complaining he can't get a decent radio feed when he's too tight or stupid to sign up for NFL Field Pass) and Pontel bring us game DVDs. Jeez, what more do you want?

But if you had everything, you'd have to think hard about something to complain about wouldn't you?