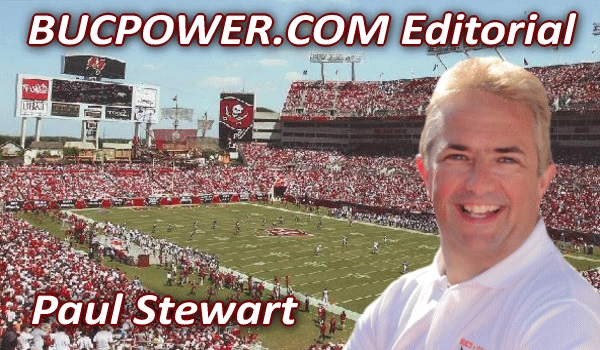 The best-ever defense
The Seattle Seahawks' victory in Super Bowl XLVIII brought forward all the usual hysterical articles about "best ever", "dynasty", "unbeatable" and naturally saw them installed as red-hot favourites to win again in 12 months. Well not so fast my friends. If a week is a lifetime in politics, then an off-season is a millenium in the NFL and by the time September comes round, the myth of the Seahawks may well have been put on hold like all the other ones at this time each year since the mid 1990s.

Remember how unbeatable the 2001 Baltimore Ravens' defense looked? 7-9 the following year. 12 months later and it was our own Tampa Bay Buccaneers waltzing to a Vince Lombardi Trophy followed by a similar 7-9 season. And last year's SB champion Ravens could only get to .500 a year later. So Earth to media, please hold off on the mercurial annointment for a little while.

But one of the thoughts that did come from this Super Bowl was how did this Seattle defense rank compared to other great NFL ones of the past? There were some pretty wild claims that if they shut down the No.1 offense of all-time, then they must be the No.1 defense of all-time. OK and next you will be telling me that Scotland think they become the World Champions of football because they beat England's 1966 World Cup winning team a few months later.

You have to compare the eras that teams played in. The rules of the NFL in 2013 are very different to those experienced 40 years ago by the Steel Curtain in Pittsburgh and even 10 years ago by the Tampa Two. The recent introduction of personal foul penalties for breathing on a quarterback, looking harshly at a receiver and daring to break up a pass across the middle, have seen record-breaking passing numbers posted by all and sundry (well OK except the Bucs).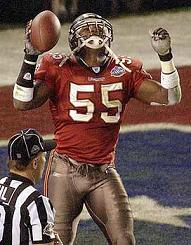 Derrick Brooks was talking this week on ESPN about the 2002 Buc defense being the best-ever because of their ability to score points as well as stop them. Even with the most blinkered pewter glasses on, I cannot see them being the best but they are definitely in the conversation. The scheme was made famous in Tampa and it was successful for a number of years.

But we will restrict this best defense discussion to a single season and this is where the Seattle argument falls short. Yes it was very good this year but it was not truly legendary. Even Greg Schiano coached a team that scored 21 points in a half against it. The Pittsburgh defense was great for most of the 1970s which means along with disco, means it can quickly be excluded from conversation.

I have the Buccaneer Super Bowl defense at No.3 in my potential rankings with the 2001 Ravens and 1985 Bears ahead of it. That Baltimore defense was just a total shutdown unit with the two big men, Siragusa and Adams filling the middle, Ray Lewis avoiding offensive linemen and murder prosecution in the middle, and a truly tremendous secondary behind it. They set an NFL record for the fewest points conceeded in a 16-game season and hence won a Super Bowl with Trent Dilfer in charge of the offense.

But for the truly ultimate defense, I still cannot see past the 1985 Chicago Bears and their famed 46 defense. They were actually statistically better the following season but what they did to teams during their 15-1 regular season and crushing defeat of the Patriots in the Super Bowl was just jaw-dropping, sometimes even jaw-splitting. It was a new scheme, it had the personnel to make it happen and it left every offense outside of Dan Marino's Dolphins totally helpless. Although it was actually Miami's success in a famous MNF game with quick passes that proved ultimately fatal for the 46 defense in the long term.

NFL rules on free agency and protecting offenses will mean we will probably never see more than a one-year wonder of a defense in the future and perhaps old-fashioned football traditionalists like me will find that sad in a way. Defense may win championships but offense sells tickets and that is the bottom line in the NFL of today.