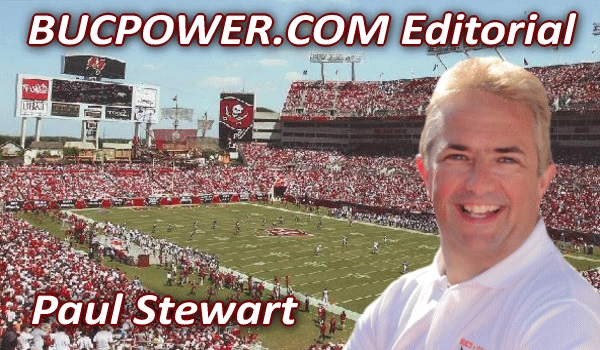 The changing face of following the NFL in the UK
The evolution of the sport on this side of the Atlantic has been somewhat dramatic in recent years. After crawling from the primeval muck of the Armed Forces Radio in the 1980s, we now inhabit a world where the game is perenially in our eyes and ears. Gridiron overload? Who could possibly have imagined those two words being used when we look back three decades to the birth of the sport on this side of the Pond.

I was talking this past weekend with a Jets fan of some 30 years standing, one who could even remember the NFL being shown on ITV's Saturday afternoon World of Sport show. But he also became a fan from the first season of Channel 4 in 1982 and formed his allegiance with all things New York from their losing appearance in the AFC Championship game that season to the Miami Dolphins.

NFL coverage that first season was a highlights show on the newest British TV station a week after the actual games were played with Nicky Horne and Miles Aiken travelling to Pasadena for Super Bowl XVII for the Redskins' triumph over the South Florida team. And as British fans flocked to the sport, the true afficianados out there learned of the AFTRS signal on 873mw and began spending their Sunday nights tuned in to a variable signal that at some moments would give you perfect reception of a game you had no real interest in, and at others, usually just when the other scores were being reported, the loss of the broadcast in favour of some Spanish operatic signal. It would not be the last time the NFL gave British fans frustration.

Television coverage evolved through the 1980s from a highlights show a week later, to edited highlights on late Sunday evenings and a round-up show during the week. British fans learned they could order USA Today to arrive 24 hours later in the UK with scores and reports on their teams outside of the likes of Gridiron UK and First Down publishing on a monthly and then weekly level. And still we had Armed Forces Radio to spoil our Sunday nights with news of more Buccaneer woes from gridiron fields across the NFL.

Live coverage began in 1995 when Sky Sports began showing one game each Sunday night. Remember Gary O'Reilly presenting each week with his one and only tie? This transcended in further years into double-headers and repeat showings during the following days for those not able to watch the live coverage. They even had some pretty dodgy guest presenters over the following years too. The internet arrived around the same time and up popped various media outlets giving game updates on an almost-live basis. A British politician would surely have told us that "we'd never had it so good".

But then came the first internet radio streaming and a mass series of forum postings to give that week's link to hear Gene Deckerhoff tell us live about Alstott going up the gut and Warrick Dunn being lassooed, hog-tied and mauled in the backfield. This was light years from where we started and we had only just moved into the 21st Century. Would we soon get live Buccaneer games on demand too?

Of course and whilst we had the NFL's official DVD link with Pontel to deliver full games six days later (Saturday mornings had never been so good), we all still wanted live feeds of games and some pretty dodgy sites were being bookmarked and circulated to provide us with our Pewter fix each week. I still remember Nick Houllis setting up his TV to a Slingbox PC connection so we could tap into his signal for a Buccaneer game.

And then came NFL GamePass and NFL Network. And live feeds from sidelines, locker rooms, training complexes and Wembley Stadium as live games came to London. Daily video reports from "veteran reporter" Scott Smith (his description, not mine!) and more Buccaneer news than you could ever possibly comprehend. You can watch game repeats in full, condensed or coaches' film views, listen to all the ESPN and Fox discussion shows, and even go 24-7 with Rich Eisen if you truly do not have a life.

So we have come from gridiron overhere to true gridiron overload in 30 years. Whether the same could be said for the change in the sport from 1953 to 1983 is debatable but we have been fortunate enough to be along for the ride since we all started to follow this fantastic sport. All Buccaneer fans need now is a comprehensive website that tells you about every player and every game in franchise history written from 4,000 miles away from Tampa Bay. Now that truly would be an evolution of epic scales.