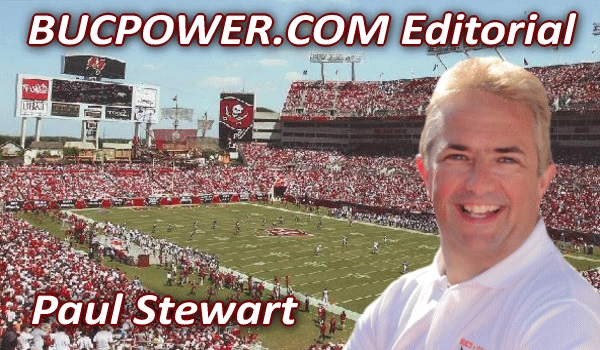 Where did it all go wrong Josh?
Bucs UK members with long memories will remember my reaction on draft day in 2009 when the Bucs took Josh Freeman in the 1st round. It was about the same reaction I had in 2003 when I found out we had selected Chris Simms. But initial disgust turned to loyal expectation and belief that the front office knew what they were doing with the choice.

I guess I have a greater affinity with Josh than any other player on the roster from having gotten to know him well during the Bucsí two trips to London in 2009 and 2011 and of course being on commentary duties at Wembley when he made his NFL debut as a rookie. He got as big a kick out of that as I did and it was the first thing we talked about when I was at One Buc Place two weeks later for a private Lee Roy Selmon meal, and then two years later when he arrived at Heathrow Airport.

And during the 2011 Pennyhill Park practice sessions, I got to see Josh lead the team on and off the field. The way he took time with Bucs UK members during the closed practice autograph session and the esteem he was held upon by the other members of the Buccaneers. This was a team leader and a real future NFL star.

On the field, go back and watch the 2010 season and some of his performances. The five touchdown game against Seattle, the late comeback wins against Cincinnati and Arizona, the many other examples of real leadership. ESPNís Bill Simmons had a real mancrush on Josh and there were a lot of people calling for him to be in the Pro Bowl at the end of that season.

So what has happened since those halcyon days? The Bucs have a new head coach is the one change in the front office and a new offensive scheme. But quarterbacks do not totally fall apart simply because of a new scheme. Has something happened off the field or do the two go hand in hand?

One of the most staggering statistics in franchise history is that the Bucs have never given a quarterback a second contract. From Doug Williams to Trent Dilfer, it was one and done. And the perennial search for the definitive franchise quarterback will continue. Cameras this weekend will spend as much time showing Josh on the bench as they will Mike Glennon on the field. Fans always love the back-up QB but for now, 5 is an unlucky number in Tampa Bay circles.

Right now there seems to be little chance of Josh being a Buccaneer starter in 2014 and I for one think this is very sad. We all want our team to be successful and ultimately it would not matter at all who was behind center. But this is a situation that no-one saw coming back in 2010 and 2011 and in time we may find out more about the reasons behind the decline.