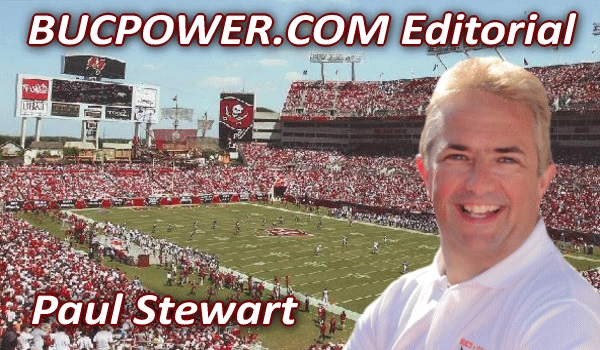 Pro Bowl Bucs
11
Derrick Brooks
7
Warren Sapp
6
Lee Roy Selmon
6
Mike Alstott
5
Hardy Nickerson
5
John Lynch
5
Ronde Barber
4
Jimmie Giles
3
Tony Mayberry
2
Davin Joseph
2
Hugh Green
2
Simeon Rice
2
Warrick Dunn
1
Brad Johnson
1
Clifton Smith
1
Dave Moore
1
Dave Pear
1
David Lewis
1
Donald Penn
1
Donnie Abraham
1
Doug Martin
1
Gerald McCoy
1
James Wilder
1
Jeff Christy
1
Jeff Garcia
1
Josh Bidwell
1
Keenan McCardell
1
Keyshawn Johnson
1
Mark Carrier
1
Martin Gramatica
1
Randall McDaniel
1
Shelton Quarles
1
Trent Dilfer
1
Vincent Jackson
1
Wayne Haddix
Pro Bowl Buccaneers
35 different Bucs have represented the franchise in the Pro Bowl since Dave Pear became the first back in 1978. Some are deserving (Derrick Brooks), some are selected on reputation (Mike Alstott) and some are so undeserving (Wayne Haddix and Randall McDaniel) that their rooms in Honolulu come with an en-suite shed.

But there will be three new representatives this weekend in Hawaii as Gerald McCoy earns his first trip for a stellar 2012 performance on the defensive line, and both Vincent Jackson and Doug Martin will join him in the lei brigade as other players have withdrawn thereby promoting alternates to the main roster.

Outside of the fact that the game itself is a complete farce, the selection is the honour for all these players and something for all Buc fans to be proud of. Roger Goodell has apparently promised that the players will take this year's event a lot more seriously but until I see dollar bill bounties being laid down in the defensive huddle, I will reserve judgement on that one.

The Pro Bowl participants are now selected by a combination of the players, coaches and fans alike. So no matter how many times the UK Patriots voted for Tom Brady (the only one they could all actually name), it no longer has the overwhelming majority of the process used to name the participants.

Which makes McCoy's selection so notable is that many fans outside Tampa have not even heard of him thereby ensuring it was his fellow players and coaches who made the nomination. This was particularly nice for one troll of a Tampa-based forum who had spent the previous week calling McCoy the biggest bust in franchise history, only to be laughed out of sight when the Pro Bowl rosters were announced.

Derrick Brooks sits of course at the top of the all-time Buccaneer Pro Bowl list but even he missed out on actually playing on four of those occasions. Warren Sapp passed on three of his seven selections too and it was the 1984 game that saw Lee Roy Selmon's final ever apperance on the field as he injured his back during the game.


Other players who made the Pro Bowl their final ever appearance include Tony Mayberry and Dave Moore, the latter being selected in 2006 by Sean Payton as a magnificent gesture celebrating his 15-year NFL career.

In 1997, the Bucs sent no less than eight players to Hawaii as shown in the picture above and it was only rumour that the girl in the back row had a better arm than Trent Dilfer. But he remains the first Buc QB to ever go to the Pro Bowl, followed later by Brad Johnson and Jeff Garcia. I wonder if the latter pissed off all his team-mates at that game as well.

As for the most undeserving Bucs to go, well outside of Randall McDaniel being selected in 2000 based solely on his reputation earned in Minnesota the previous decade, Wayne Haddix stands hands and burnt feet above everyone.

Haddix came from nowhere to record seven interceptions in the 1990 season and took three of them back for touchdowns. This was simply down to opposing quarterbacks throwing at him so often, it was the law of averages that meant something had to go his way. And without the internet and ESPN 24 hours a day to enlighten people, Haddix went to Hawaii. His Buccaneer career lasted less than half the following season.

The game is live on Sky Sports (and even I turned down the chance to commentate on the 2002 game) and NFL Network and is more a celebration of the game instead of anything serious. But for the Buccaneer trio, it is very special weekend for them and their families and they can enjoy the beach and Club Tropicana before suiting up for "Dancing with celebrities in pads" as Denis Crawford once described it.

You've been great, enjoy Wham!