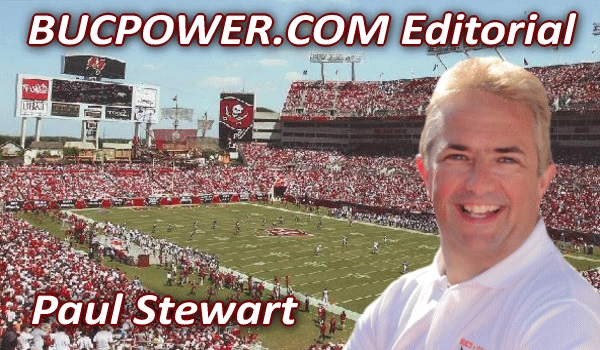 Buccaneer quarterbacks who never played a game
Dan Orlovsky is over half way to setting a new franchise record in becoming the first No.2 QB to not play a single snap on the season. Or of course you could say Josh Freeman could set a record for playing every single one.

Either way, No.6 is looking good holding a clipboard, wearing his cap backwards and generally earning a lot of money for not actually doing a lot. Insert your own gag here guys.

But there are 10 other quarterbacks on the Bucs' all-time roster who never actually played a game. That means they were on the active roster for at least one but never saw the field of battle. And there are some interesting names amongst the list not least of which is the son of a Hall of Fame coaching legend.

Kerwin Bell (1989) - the former Gator who was on the roster twice in 1989 behind Vinny and Joe Ferguson but whose only other claim to fame was wearing the all-time hideous jerseys of the Orlando Thunder in the original World League a couple of years later.

Mike Ford (1981-82) - actually holds the record for most games without playing a game at 18 having been the third QB behind Doug Williams and Chuck Fusina in 1981 and then held the role for two games in 1982 before going on IR with splinters in his backside for sitting down for so long.


Jason Garrett (2004) - yes the current (if reading in January, former) head coach of the Dallas Cowboys was a Buc QB for two games in 2004. He actually came out of the commentary box having called the Week 5 game in New Orleans when Chris Simms got hurt. Two weeks later and he was back ready for more analysis and future coaching roles.

Rick Neuheisel (1987) - the ex-college coach had impressed Ray Perkins playing against the Bucs in the second strike game for San Diego that year so he signed him as the fourth QB on the roster late in the season.

Pat O'Hara (1991) - was on the roster in the second half of 1991 and became the No.2 for the final two games. More well known for his roles in gridiron films such as Any Given Sunday where he played Dennis Quaid's back-up who got hurt and was then replaced by Jamie Foxx as Willie Beamen.

Mike Pawlawski (1992) - was on IR for 15 weeks of the season and then made a miraculous recovery in time to be on the roster for the final game of that season in Phoenix.


Todd Philcox (1995) - second only to Ford with 16 games not played. Former Cleveland starter who was No.3 to Trent Dilfer and Casey Weldon.

Jeff Quinn (1982) - replaced Mike Ford for the second half of the 1982 season but never got off the sideline.

Mike Shula (1987) - was a 12th round pick of the Bucs that season and having been an inactive spectator, got a taste of the sideline and went into coaching including a stint as the Bucs' offensive co-ordinator under Tony Dungy.

Mark Vlasic (1993) - NFL journeyman who did not make 10 appearances with the team after Steve DeBerg was released in October that year.

And those who don't qualify for this list include Rudy Carpenter whose cap was actually surgically planted on his head backwards from his three years in Tampa. He spoiled his resume by appearing for one snap in the Carolina home game last season.

You've been great, enjoy UB40.