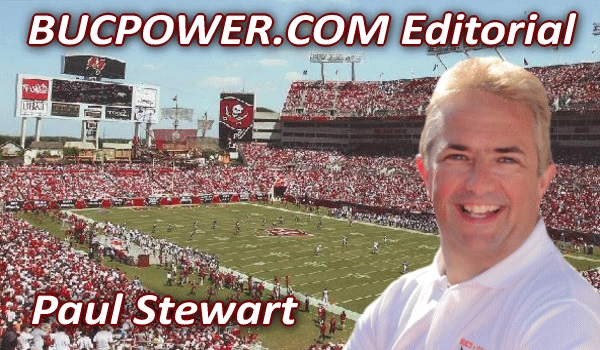 Time to end the Oakland losing streak
The body blows keep piling up for the Buccaneers right now as the Injured Reserve list gets more crowded than the list of people wanting Andy Reid fired in Philadelphia. Add to that the headaches created for the defensive secondary by taking other supplements and things do not look good for Greg Schiano's team as they head to the West Coast.

So with enough excuses to keep the Labour party in opposition for another 20 years, you could easily see a reason for the Bucs rolling over and just accepting one for the loss column this Sunday in Oakland.

But these are not Al Davis' Raiders. Nor are they Jon Gruden's, Tom Flores' or even John Madden's. This is a team getting excited over a two-game winning streak. Against Kansas City and Jacksonville for Selmon's sake.

Thanks to NFL GamePass Condensed, I have watched the Raiders' last three games including their late loss to the Falcons and I was not impressed. Actually I was enthused and inspired at the thought of the Bucs recording their first win in Oakland in franchise history.

Carson Palmer is the same quarterback we saw in Cincinnati in 2010 with happy feet like a cartoon penguin. He can still make all the throws but outside of a couple to Denarius Moore for big plays, there was nothing that impressive. And I would not put Darren McFadden in the same category as Adrian Peterson as a tailback.


Their defense took advantage of Matty Ice (the worst current NFL nickname out there) having a bad game but the last two weeks they have dealt with a combination of Brady Quinn/Matt Cassel and then Blaine Gabbert/Chad Henne. Time for them to see a real quarterback and one who is the hot pick in fantasy leagues right now.

The expansion Bucs lost badly in Oakland in 1976. 1981 was closer but still no cigar. Then came 1993 and Michael Husted's 57-yard fieldgoal, followed by 1999 and the official worst loss in franchise history (45-0 to some coach called Gruden). And then the last visit in 2004 saw the latter watch the beginning of the end for his Super Bowl team as they went to 0-3 on national TV.

So the Black Hole has not been a happy hunting ground for the Buccaneers since their inception. But these are not your Bucs of the past. Greg Schiano has brought a new toughness and mentality in the locker room and one that is more suited to handling adversity than before.

No Carl Nicks, Davin Joseph, Adrian Clayborn or Aqib Talib. Four of the top 10 players on the roster will not be on the field Sunday. But what there will be is a Buccaneer team gaining supporters and respect around the NFL. And one that I can firmly see returning home from the West Coast with a 4-4 record on the season.

You've been great, enjoy Shalamar.