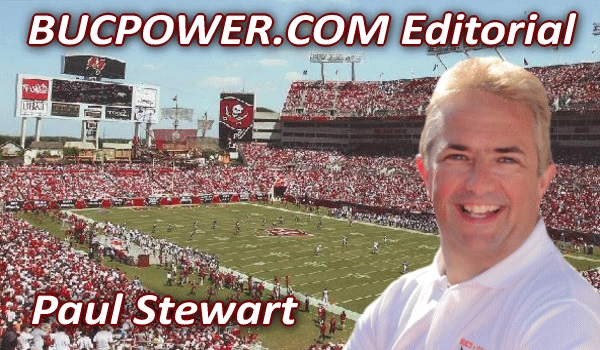 How close can you come to a win?
This was one of those losses that you walk away shaking your head at what might have been. The ones you look back on in years to come and think "how did we just lose that game?"

You can blame all number of things if you really want to. The albeit correct call on Mike Williams being out of bounds on the final play, Vincent Jackson being caught from behind at the 1, not scoring from the 1, the penalty on the Saints' punt, the creamsicle uniforms, honestly take your pick.

But the bottom line is here we are on Monday morning and the Bucs are 2-4. Close is not good enough and there is no additional column for "games you should have won but didn't".

Take a look at those four losses for just a minute though please. A touchdown in New York against the Super Bowl champions. Less than a touchdown in Dallas when the offense admittedly played its worst game since John McKay. A late game-winning drive by the Redskins. And now this one to the nuclear-powered offense of the Saints. They have all been winnable haven't they?

Now think back to 2011. How many of the 12 games that the Bucs lost were they really in it until the final gun? One, possibly two of them. The rest were real blowouts and "what is on the other channel?" type games.

This is a very different Buccaneer team to the one of Raheem and it is only going to get better. It has been six games. Six games! And look at the turnaround in the mentality on the field.

But I remember 1987 and Ray Perkins' Bucs being 4-3 and on their way to a win against the then-St.Louis Cardinals leading 28-3 in the fourth quarter. And they lost and they never recovered losing every other game that season.

The Bucs now have a short week and it will be a major litmus test of their mental determination and the aforementioned turnaround to see how they react in the Metrodome against the Vikings.

And back on the initial subject of games you cannot believe the Bucs lost. I will definitely put this one in there with San Francisco 1989, Dallas 1990 (which I was unfortunately there for) and the Rams' NFC Championship game in January 2000.

You've been great, enjoy Rush.