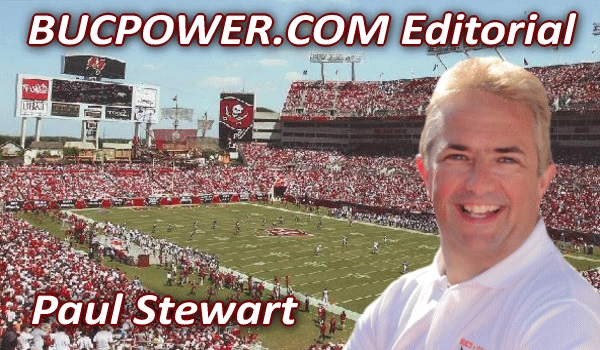 Kicking is just automatic isn't it?
Some things in life are just certain. Death, taxes, Ian Poulter winning at the Ryder Cup. And Connor Barth making a fieldgoal for the Tampa Bay Buccaneers.

For those at home keeping score, it is 25 in a row now for the main offensive weapon of the team. And bear in mind that he seems to be attempting most of his kicks from around the 50-yard range rather than the chip shots all kickers would prefer.

So is Barth Vader the best in franchise history? How does he compare to some of the other characters to have lined up to "keek a fieldgoal" as NFL legend Alex Karras (Mongo from Blazing Saddles) once described them.

After a few misreants in the early days, Mirro "Furyk" Roder, Allan "Stricker" Leavitt and Dave "Woods" Green", Neil O'Donoghue went down in Buc legend for making the fieldgoal that sent the Bucs into the post-season for the first time in 1979. But further analysis shows it was a 19-yarder that just scraped over the bar, Neil was just 11 of 19 that season and also missed five extra points. Someone give Davis Love III his number.

Bill Capece had an outstanding 1982 campaign going 18 for 23 and making a pair of game-winners for the Cardiac Kids but went caput the following season. Donald Igwebuike was the best kicker the Bucs had seen when he began booting fieldgoals but his 1988 season going 19 for 25 with three game-winners and two 50+ successes was his best.


Steve Christie had two excellent seasons in 1990 and 1991 making 38 of 47 in his Buc career but he had an annoying tendency to miss from around the 35-yard mark as seven of his misses came from that range. He bolted to Buffalo in free agency and was eventually replaced by Michael Husted who ranks 2nd all-time in points scoring for the Bucs but would never win an accuracy contest against some of the others.

Martin "FUAT" Gramatica did have a good 2000 season going 28 of 34 but was always haunted by that miss in the season finale in Green Bay when the division title and the cold-weather voodoo was on the line. And just to keep Melissa Bryant happy, her husband had a 28 of 33 year in 2007 having made that amazing 62-yarder to beat the Eagles the year before.

And of some of the other lesser-known kickers, Jay Taylor's first kick was a successful 50-yarder in 2004, offensive lineman George Yarno made a PAT in 1983 and even punter Ray Criswell made one in 1988 when Iggy pulled his hamstring on a kick return tackle.

All of which means that Connor Barth is the most accurate, best and most popular kicker in franchise history. As deadly as Martin Kaymer from five feet, as cool as Luke Donald on the first tee, and as reliable in the clutch as the soon-to-be-knighted Poulter Not bad for someone who had been cut by several teams and was picked up after the Bucs returned home from Wembley in 2009 as something of an afterthought..

You've been great, enjoy Tone Loc (Funky Cold Medinah)