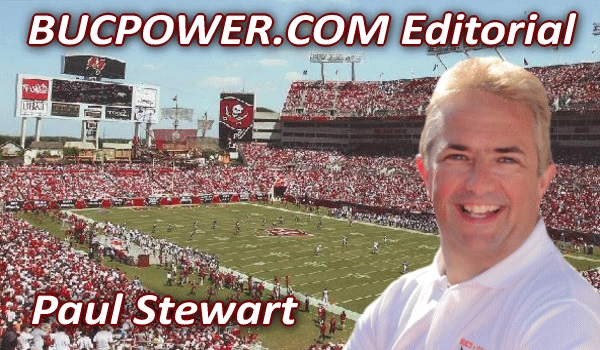 The worst set of predictions ever written
The Titanic is unsinkable (1912) , there is not going to be a hurricane across the South of England (Michael Fish, BBC 1987) and Drew Brees will not be a successful quarterback in the NFL (Paul Stewart, Sky Sports 2002). Nice 0 for 3 there in the best style of the Rays' Carlos Pena.

And now comes Pro Football Weekly's predictions for the 2012 NFL season. Bucs UK members all received their preview issue last week but the predicted finishes for each NFL team really have to be seen to be believed.

31 of the 32 teams are predicted to finish within two games of their 2011 mark with the only exception being the Packers dropping from 15-1 to 12-4. To quote Jon Gruden, "are you out of your freaking mind?"

There is one simple reason for this and it's not because the writers are a bunch of morons (actually hold that thought for a few paragraphs). This is down to them being more conservative than choosing a plain suit and tie to a family wedding. They don't want to piss any team's fans off and make themselves look stupid come January.

Well sorry guys but you do look stupid. We might as well not bother playing the season at all if everyone is going to do the same as last year. We might as well just put the likes of the Packers, Steelers and Patriots in the playoffs and the likes of Tampa Bay, Miami and Jacksonville fans can start scouting the 2013 draft now.

How many surprise teams are there each season? Teams that are predicted for 10-12 wins who go down the toilet (Indianapolis 2011) or teams that come out of nowhere to win 10 games (Tampa Bay 2010). And none of these are going to happen at all in 2012?


If you are going to write a preview magazine then you have to be prepared to go out on a limb with predicting surprise teams and disappointing ones. You cannot legislate for injuries to star players (Colts again from last year) but to just sit on the fence and guess for a status quo is ridiculous.

It really does come down to trying to preserve subscriptions and readership levels. If PFW predict a 4-12 season for the Cowboys, the howling and squealing from Texas will be heard across the country and Dallas fans will stop reading overnight.

But if you are going to assume a position of knowledge and set yourself up as the leading written authority on the NFL each week, then you have a responsibility to act that way. Not sit and hide behind a bunch of baloney so-called forecasts. Because it makes you look moronic.

When I made my infamous comment about Drew Brees on British TV, he was getting out-played by Miami's Ray Lucas, was on his arse most of the game for the Chargers and I thought he looked a product of the Purdue offense he ran in college, so I said so. Yes I was wrong but I had the balls to say it because I believed it was right at the time.

For every prediction like that someone gets wrong, they are usually right on a lot more. Which is why they are in a position to make such a forecast in the first place. So I will predict surprise winning seasons for San Diego, Tampa Bay and Washington, and the likes of the Saints, Eagles and Cowboys to go down the toilet in 2012.

But at least I have gone out there on a limb. What Pro Football Weekly have done is just pathetic and an embarrassment to sports writers and magazines around the world.

You've been great, enjoy Los Lobos.