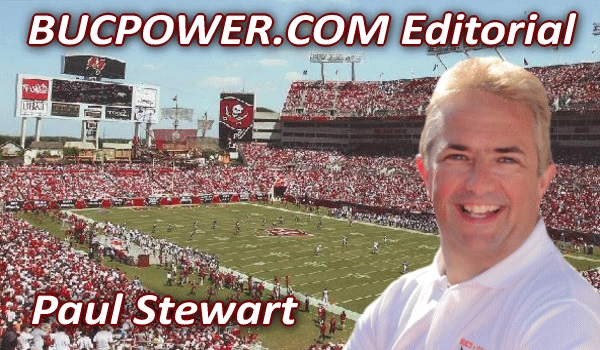 Looking back at the past coaching changes
It was not until the ninth season of Buccaneer football had been completed that the franchise needed to look for another coach. John McKay had weathered fan pressure, media hostility and a 26-game losing streak but was always going to be head coach until he decided to leave.

Which he did in November 1984 after a loss in Minnesota leaving six games to say his goodbyes. Everyone from players to fans alike assumed defensive co-ordinator Wayne Fontes was going to take over and the very first issue of the Bucs UK's magazine wrote that very story. Good to see we were accurate from the start.

But Hugh Culverhouse went for former Falcons' coach Leeman Bennett and Wayne went off to eventually coach the Lions before retiring and becoming a regular face at Tampa home games to this day.

Bennett's two years were a 4-28 disaster but Culverhouse only decided to fire him on the spur of the moment at the end of season press conference. There was no announced search from the owner for the third leader of the franchise, just a series of private meetings and an eventual announcement that Ray Perkins was going "to be my Vince Lombardi" as Hugh predicted.

When Perkins was sacked late in the 1990 season, Richard Williamson took over as interim head coach and posted a 1-2 mark. The players lobbied Culverhouse for him to get the job on a permanent basis knowing they would have an easier time of it, and Culverhouse agreed when he realised how cheap it would be. A 3-13 season followed and Williamson was gone.

Amongst the candidates interviewed in 1992 after Bill Parcells had first agreed and then turned down the job as coach, later followed by Culverhouse telling him he didn't want him if he changed his mind, was Mike Holmgren and Buddy Ryan, father of Rex and Rob. For those of you lucky enough to not be old enough to remember Buddy, you can see where his sons got their arrogant and obnoxious personalities from.

Sam Wyche was of course seen as a breath of fresh air especially when he started 3-1 but the stink of losing and his two-faced attitude to the players and media had him out at the end of 1995, having only saved his job a year earlier with a four-game winning streak just as the Glazer family began negotiations to buy the franchise from the Culverhouse estate.

Tony Dungy had been through many interviews before a team finally gave him a chance as the head coach and there were many in Tampa who were not impressed with the appointment nor when he began his career 0-5 and then 1-8. If only there had been a message board in those days to dish out some humble pie.

The 2002 coaching search ordeal saw then GM Rich McKay pretty much have a deal in place for Marvin Lewis, there was talk of Ralph Friegen from Maryland, before the Glazers went back to Oakland for one more try to get Jon Gruden away from the Raiders. It cost them four top draft picks and $8 million but it was a price worth paying when it came to a Super Bowl.

There was no real search for a coach back in 2009. Raheem Morris had come a close second to Josh McDaniels for the Denver job and the word round the NFL was that he was the next great young coaching prospect. Faced with losing him after another year of Jon Gruden, the Glazers bit the bullet, fired Gruden and GM Bruce Allen, and gave Raheem his chance.

Of course with hindsight, some decisions always look worse in the cold light of day. But then again, I would never have given Leeman Bennett the job over Wayne Fontes.

You've been great, enjoy Stacy Lattislaw.