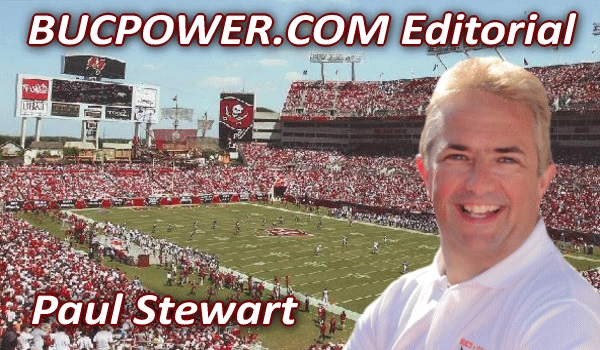 Sorry Raheem but your time is up
On a day when the Bucs wore their old creamiscle uniforms, the fans were treated to a reminder of some of the worst days from 1986 or 1991. Two seasons when the coach on the sideline showed little fire or enthusiasm as his team sunk to the basement of the NFL.

And unfortunately for Raheem, that is what has happened now in 2011. Six straight losses, all of which were either embarrassing by either scoreline or performance, and a team that has gone out of control in so many ways.


I like Raheem. Having spent so much time with the team in London, I got to know many of the coaching staff as friends so this is hard to write but your time is up. 2010 was a magical ride with a young team and there were so many expectations going into your third season. But it just has not happened.

This team has not taken a step forward. It has not even remained at the same level. I thought the team would take a step back in 2011 ready to move forward next year with experience the same way as Tony Dungy's team did in 1998.

But this team has taken more than a step backwards, it is now in full back-pedal mode and I honestly cannot see another win anywhere on the horizon in the remaining four games this season.

When teams like Carolina put 38 points up on you at home, when running backs lick their lips at the thought of the Buccaneers on the schedule, when every fantasy league owner in the world starts a player against the Tampa Bay defense, then someone has to be accountable.

The fan base is dwindling, the Tampa crowd is apathetic and the final game against the Cowboys is going to be a sea of blue in the stands. And the Glazers are not going to allow this to continue any longer.

So sorry Raheem, it's been a great run and we've all enjoyed your personality and enthusiasm. But your time is up and the Buccaneer franchise needs to move on.