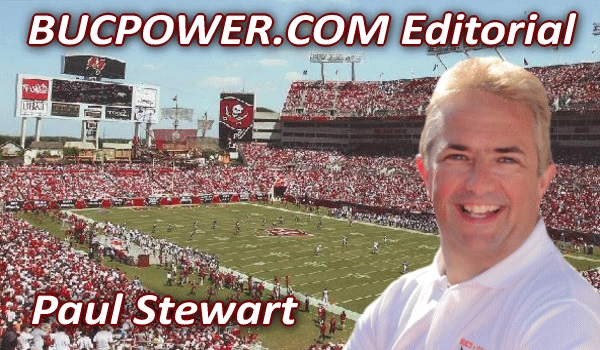 What is wrong (if anything) with Josh Freeman?
Yes there were four interceptions from No.5 last Sunday at Wembley Stadium. And for those of you keeping score, that is now 10 for the season. And for the real stattos out there in Buccaneer world, it was six all of last season.

So is Josh turning into Vinny Mark 2? Do we have another Trent Dilfer in Tampa? Has the ghost of Randy Hedberg returned to the Bay Area? No, no and no.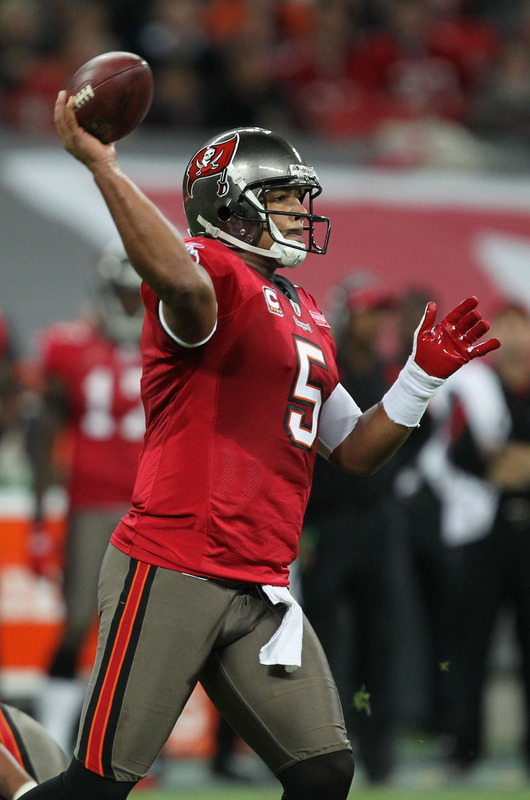 There are a number of reasons that Josh Freeman has not thrown 20 touchdowns, completed 95% of his passes and already made his beachfront reservations for Hawaii in February. It is called the defense and unfortunately for some Buccaneer fans, the team does tend to face one of them every week (the Rams are not on the schedule in 2011).

Expectation is a very big word (and way bigger than most you find in one of my editorials). But there is this general assumption (another big one) that just because a quarterback has 25 touchdowns one season, then automatically he will have 30 the next. If his QB rating is 90.5 in 2010, then it follows it will go to 96.6 and beyond in 2011.

Not so fast my friends (weekly Lee Corso impression). The NFL is not like that, and in this case stands for No Freeman Liberties. Defenses studied what beat them in 2010 and it was Josh's mobility on third downs, slants to Mike Williams and looking for Kellen Winslow on third down. So guess what they are trying to take away this year?


The Bucs' success through the air last season co-incided with the emergence of LeGarrette Blount on the ground. something which has only be sporadic in recent weeks. Think the two might just be related in some way?

Williams is definitely seeing a lot more double-teaming and Winslow is getting more safety than linebacker coverage on third downs which brings me to the logical question of where the heck is Arrelious Benn? He may have been injured at the end of 2010 but he is supposedly fully recovered now. We need his deep threat or at least some kind of threat.

And this will also come down to offensive co-ordinator Greg Olson to fix. You cannot expect Preston Parker and Dezmon Briscoe to become overnight super threats. The Bucs have Mike Williams and Kellen Winslow, they need Big Benn in there and they need LeGarrette Blount.

Find all those pieces to the puzzle and Josh Freeman becomes Josh Freeman once again.

You've been great, enjoy Erasure.