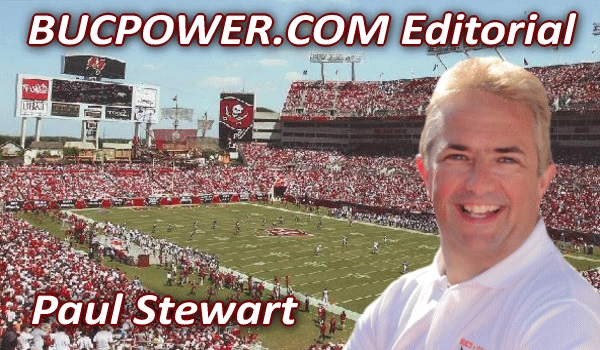 Sunday gameday memories
After a week with the Buccaneers at practice and all the Bucs UK events going on, the game itself was almost going to be somewhat of an anti-climax, especially when the result was in favour of the Bears. The touch football event was something special and can be covered elsewhere, but there were enough great stories and memories from the rest of the day to make another article worthwhile.

Although it nearly never even happened. Having gone down to the media centre to pick up my game accreditation, there was nothing there. It turned out the Bucs thought the NFL UK were doing it and vice versa. So come 2.15pm and I am sitting outside Wembley with no way to get in to use the VIP wrist-band Brian Ford had gotten me.

One quick call to the soon-to-be-knighted Mr Ford and he came hurtling down to the media entrance with one of the senior NFL people to get it resolved. And it did - but my "All Zones" pass actually had the name "Luice Bartlett" as that was the only one PR chief David Tossell had left. So all the stick I gave Phil Jones for having "Phil Smith" on his Houston ticket .... it came back with compound interest.

Once in, it was up to the press box and straight into a very dear old friend, Gene Deckerhoff of Buccaneer Radio. So there we were trading media stories eating Shepherd's pie until TJ Rives arrived with not only Gene's room key at the Grosvenor Hotel, but also detailed instructions on how to use it. They look after old Gene.

He had only flown in the night before having been at the Florida State win over Maryland the previous night, so had done no sight-seeing but had simply saved producer Jeff Ryan's life by making the flight. Otherwise TJ would have been doing play-by-play and I would have been doing sideline duties.


Walking round the sideline pre-game was a chance to see so many familiar faces and whilst talking to Killeen Hardy who looks after the cheerleaders, I was tapped on the shoulder by Raheem who wanted to know if I'd had a good week. Unreal. Almost as good as Donald Penn walking over to ask if our secret from practice was still good. Like I'm going to annoy someone his size.

Best comment of the day from a definitely never-to-be-named Bucs' staffer about Kathryn Jenkins doing the anthem. "Forget how much make-up she has on, that is one seriously re-inforced bra". John Davies was just glad she didn't get molested by someone in a Buccaneer No.1 jersey as happened two years ago.

Having frozen my butt off in the outdoor media area during the game (forgot to bring a jacket), I decided to chance my arm on the sideline in the fourth quarter. "All Zones" definitely meant exactly that and I was close enough to hear Aqib getting chewed out on the bench for his dumb personal foul penalty.

I did tell Alastair Kirkwood who heads up NFL UK at 21-5 in the third quarter not to ever bring the Bucs back to London again. So when he and David Tossell sauntered up to me on the sideline late in the 4th quarter, they were threatening to out me to anyone who cared if and when the Bucs came back to win for not having enough faith. And at the final gun, time to go on the field for some closing close-up photographs. And a handshake with Donald Penn of course.

The post-game press conference is always a chance to bump in to old buddy David Findlay from Extra Point days and we were 1-1 in our head coach questions this year. Mine comes at 1:50 to Raheem about Earnest Graham.

The Bucs did not open their locker room as normal but I caught a lot of players and officials heading to the buses so wound up walking along talking golf courses with Ronde Barber again. And he was quick to point out that the Wembley field had improved dramatically since two years before.

And emerging into the Wembley night, straight into Bryan and Joel Glazer. "You've had better sporting days I guess" was all I could realistically start with and we did share a laugh especially when Bryan asked if the touch football team won so he could at least celebrate something on the flight home. Another amazing Buccaneer game at Wembley was finally over some 13 hours after I arrived at the stadium.

You've been great, enjoy the memories.