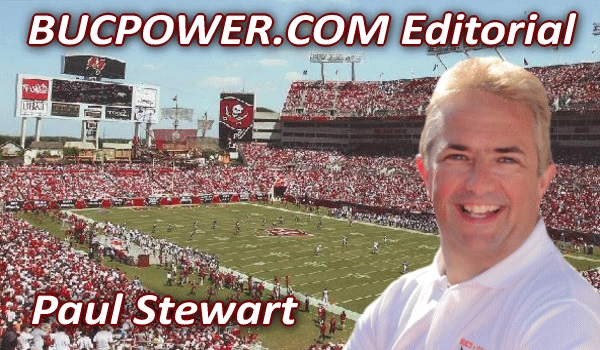 To all British Buccaneer fans
When the Bucs left London two years ago and we all sat back, took a deep breath, and looked back on an incredible weekend. The touch football at Richmond Park, meeting the likes of Mike Alstott, Lee Roy Selmon and Shelton Quarles, and then actually seeing the Bucs play at Wembley. It was an amazing few days.

And we thought it would never happen again. But in a phrase that perhaps I shouldn't use, lightning can strike twice. Because here we go again and this will be way way bigger than the events of 2009.

The Tampa Bay Buccaneers are here in London. And they are here all week and intending to do more for Bucs UK members than can scarcely be believed. From inviting members to practice, to the touch football event being run by the NFL UK, from the club meal to the game itself, there are opportunities abound for everyone here to have the most memorable Buccaneer weekend they could possibly imagine.

Yes there are going to be some Bucs UK members who simply turn up an hour or so before kickoff, watch the game, cheer their team and then go home again. That is their choice. But my god are those kinds of people going to miss out.

This is your chance to really make it a special week. Print out pictures of your favourite players and alumni on glossy paper and bring them along to get signed. Bring your merchandise along. And definitely bring your cameras to record all the events.

I am happy once again to receive CDs of all the pictures people take, combine them into one and then make sure that everyone gets a copy of the full set. Some of the best pictures from 2009 were taken by other people and this is one way to often find yourself appearing in pictures you didn't know existed.

Long distance shots from the upper deck of a quarterback sneak, no thanks. Tons of pictures of the club meal and touch football, yes please!

20 Bucs UK members will be at the practice session at Pennyhill Park on Friday. If I can persuade the Bucs to allow a few more along, e-mails will go out on the spot to the next in line. I want so many people to enjoy the whole experience like those members who came down to Heathrow Airport to meet the team on Monday night did.

Things will develop very quickly during the week as I will be spending most of time either at training camp or out with front office and media people promoting the club and the NFL in general. So keep an eye on the site, the board and your e-mail for updates.

And I look forward to seeing a lot of old friends and meeting new ones at the many events coming over the next few days.

You've been great, enjoy everything you can this week.