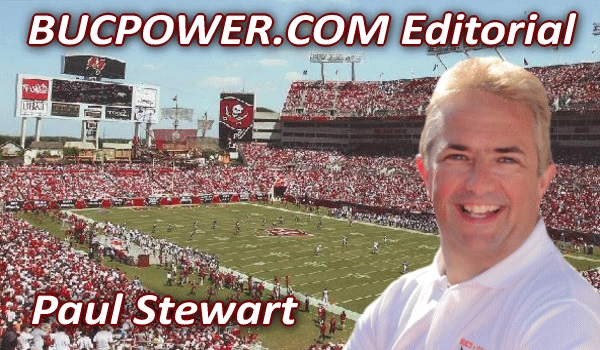 What is Jon Gruden's legacy to Tampa Bay?
He is the only Buccaneer head coach to have won a Super Bowl. You've been great enjoy ....

Wait a minute, even I can't get away with an editorial that runs for 13 words. That would be a level of payment for performance equal only to Fernando Torres' per goal for Chelsea. Then again, since when do I get paid for this?

But getting back to Jon Gruden. He returns to Tampa Monday night as part of the ESPN commentary crew and you know there are going to be features published, soundbites aired and enough home-made banners in the crowd to keep Mike Tirico and Ron Jaworski entertained at his expense all night. Well at least until Curtis Painter's third interception anyway.

Gruden won a Super Bowl. I have no time for the people who simply state "oh yes but he won it with Tony Dungy's team". Sorry but that is complete horseshit. Do the Bucs even make the playoffs let alone beat the Raiders without Keenan McCardell, Ken Dilger, Michael Pittman, Roman Oben and Joe Jurevicius on offense? And who signed and coached them?


The simple way to put it is that the Bucs would not have won the Super Bowl with Tony Dungy but they would not have won it without him. And that is why Gruden paid tribute to his predecessor whilst being presented with the Vince Lombardi Trophy by Tirico of all people.

But in Jon's seven seasons in Tampa, it of course never got as good as it did that night in San Diego. It was a steadily downhill slide from thereon, steep at first in 2003 and then more gradual with only temporary upward movements with playoff appearances in 2005 and 2007. And even though he had a winning season again in 2008, you could see where things were going from there.

Because Gruden is not a rebuilding coach. He cannot take a group of rookies and talented youngsters and make them into a success. Do you honestly think he could have built the current Buccaneers? And even worse, can you imagine him coaching them now?

Which is why he would be ideal taking over the likes of the San Diego Chargers right now. A team loaded with talent that is ready to win but held back by the legendary under-achiever Norv Turner as head coach.

But for now we have to put up with him waxing lyrically about every young quarterback in the NFL just, as Bucko's Column mentioned last week, in case he winds up coaching that team in the NFL in the future. Because Gruden will be back on the sideline sooner rather than later. And he will push a team over the top to success. Just don't ask him to take on a re-building job.

You've been great, enjoy Musical Youth.