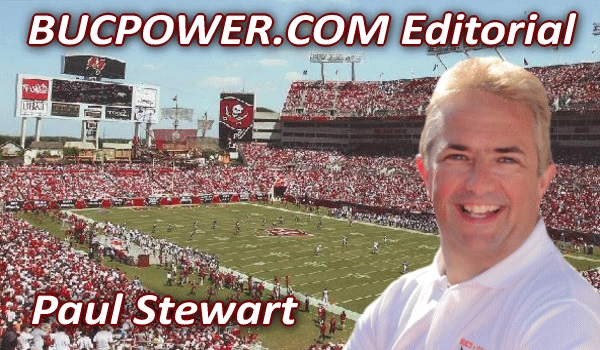 It's a game of two halves Des
You have to love all those footballing cliches. We're going to take it one play at a time. We want to establish the line of scrimmage. And of course, we had them right where we wanted at 17-0 down at half-time.

Yes I might just have been on the phone to Karl Baumann in the production booth at Sky Sports asking him to switch to another game at half-time. Funny now but not half as embarrassing as all the message board morons in Tampa who started laying into the team/players/coaches/owners at half-time yesterday.


I have long spoken in these columns about how the internet has given idiots the chance to be heard. Well check out some of the comments at the end of Tampa Tribune stories today and you realise that there are cretins outside of the Big Brother house too.

This was a comeback for the ages. And although none of us expected it after the first 30 minutes of play, none of us were in any doubt about the outcome when the Bucs began their final drive trailing by three. Tell me Buc fans, have you EVER had that much confidence in a Tampa Bay offense to score when they really need to?

Most pundits only know of Mike Williams and Kellen Winslow as receiving targets for Josh. Well welcome to the party Preston Parker and Dezmon Briscoe. One undrafted and one sixth rounder stolen off the Bengals' waiver wire. And both stepped up big in the dome yesterday to deliver when really needed.

Just how much proof do you now need that the front office know what they are doing in finding the talent and the coaching staff do in nurturing and developing it? Would you rather have a mouthy $3M per year under-achiever such as Braylon Edwards, or these young talented and hungry kids in your line-up? If you REALLY understand football, it is the latter.

I did have to feel for a good friend of mine, Geoff Reader though. Geoff is the Uber-Viking fan, who travels over from Bedford for nearly all Minnesota home games. I got an e-mail from him about an hour after the game whilst on his way to the airport by way of the nearest high-rise block so he could join other Viking fans in throwing themselves off it.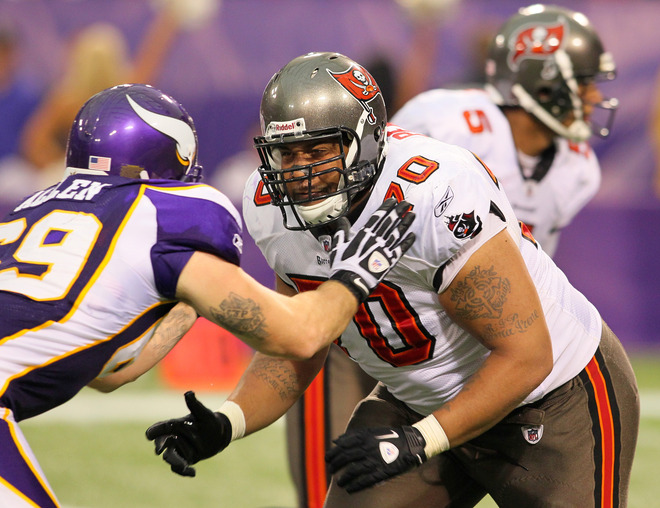 The Minnesota crowd have to be the most well-trained in the world. Dead silent when their team is on offense, and noisy and raucous when on defense. But I swear that Jared Allen's only contribution was to wave his right arm in the air before every play. Nice job Donald Penn.

The only person not cheering LeGarrette Blount's 27-yard TD run at the start of the second half was Bucs UK's Dan Money who had tactically gone for the lowest entry in this week's prediction competition to try and win himself another sweatshirt.

And how nice was it to enjoy Sky's coverage without that twat Halling ruining it with smug comments? Neil Reynolds has really settled in to his new analyst's role and looked so much more confident and comfortable there. Now to make sure he plays in the Wembley touch football game like he promised.

You've been great, enjoy Prince