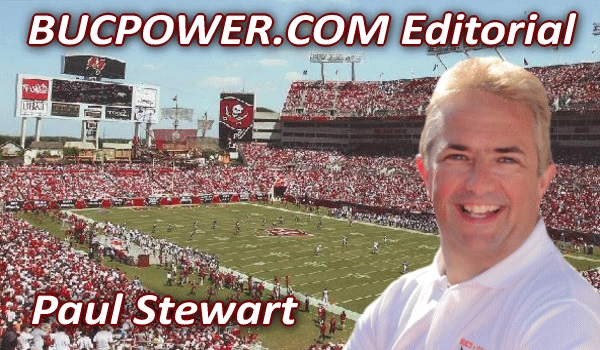 Thank God that's over for another year
We are lucky here in the UK. We get 19 weeks of live NFL coverage, double-headers every Sunday night on Sky, live games on Channel 5, highlight and comment shows most nights, and even the chance to watch the Bucs every week thanks to Pontel DVDs. And then we get to Super Bowl night.

Why oh why does this have to descend into "let's try and explain the rules to all the other people" night? The NFL has been shown in the UK for 22 years now guys - if people want to know about the sport, they already do. We are all getting sick to the back teeth of the biggest night in the sport being treated as a freak show for the rest of the country.

Can you imagine Cup Final Day under the same circumstances. Gary Lineker and Alan Hansen are replaced by Eamonn Holmes and Cat Deeley (there's a thought) for coverage of the game with special guest Julian Clary (because he once played football in the playground at school). You could explain the rules to everybody, have a Z-list celebrity party for interviews when the ball goes out for a goal-kick, and do patronising features on Talk Sport on a daily basis.

I'm on my soapbox now and making no bones about it. I managed to last until half-time of Super Bowl XXXIX which is about two quarters longer than I normally do. Thankfully Channel 4 were doing a countdown of the Top 100 Pop Videos of all-time to keep my interest between channel hopping. Your choices this year were Sky Sports with our Kev and Cecil "I once played special teams in 2003 for the Bucs" Martin, or ITV's first attempt at the big game.

Six things I think

Is Troy Brown the first person to go both ways in the Super Bowl since Elton John?

Was it just me or did Donovan McNabb look like one of the four guys recently released from Guantanamo Bay?

The tribute to the American military before the game was good but just a little over the top. I was waiting for Michael Douglas to tell us to direct our attention to the South Endzone where Budweiser would bring you an official hanging of an Al-Qaeda commander.

Paul McCartney's half-time show was a real disappointment. Where was Mull of Kintyre? And can you imagine if he'd got all 70,000 people to sing the Frog Chorus?

Patriots' offensive co-ordinator and future Notre Dame head coach Charlie Weis - he's really Jono Coleman from Heart 106.2 FM in London and Celebrity Fit Club isn't he?

Bill Belichick has now won three Super Bowls without Bill Parcells. How many has Parcells won without Belichick?



Starting on Sky, the links to the "celebrity" party at the Hippodrome were nothing short of embarrassing. At one point, they managed to drag out some DJ for an interview and was asked if he was a big football fan. "Yeah, I've followed Liverpool all my life," was the reply. Err, Earth to DJ - this is American Football. The follow-up with some minor athlete of "I'm supporting the Patriots because I saw them in the semi-finals" brought an immediate switch to ITV's coverage.

Which started badly with Gabby Logan asking Martin Johnson if he'd nearly given up rugby to play American Football before he ever set foot in Twickenham. "Err, no" replied the World Cup winning captain. "I've never played gridiron." Don't worry Martin, think about the fee you got for the night.

Brentson Buckner must have been wondering how he ended up in London for the Super Bowl having been a day earlier described by Eamonn Holmes on Five Live as being "the defense for the California Panthers". But kudos to ITV for finding a clip of Clive Allen making a successful kick for the London Monarchs. I didn't actually think such footage actually existed.

ITV had made the effort to use Gary Imlach and paid over the odds to get Merrill Hoge away from his Siamese twin, Ron Jaworski for a night. And then they hardly used them. Sky's interactive coverage gave you the chance to listen to Nick Halling and Brian Baldinger which was worthwhile, but FanZone was as embarrassing as ever. There isn't enough money in Vic Wakeling's Sky Sports budget to ever get me involved in doing that.

Teletext Monday morning tells me that the Patriots have won their third Super Bowl in four years which makes me pleased because we have that fourth title. And watching any part of any Super Bowl will always bring back good memories because I am lucky enough to be one of the few British gridiron fans who has actually been to one. But when it comes to watching a Super Bowl from here in the UK - forget it.