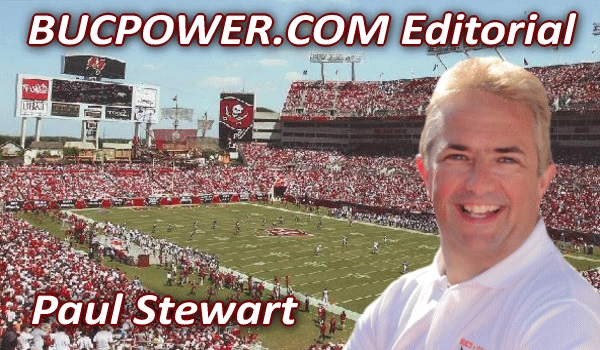 Upon further review - Week 1 in Tampa Bay
Eight months since the Bucs signed off with a road win in New Orleans, real football was back yesterday. Pre-season games are all well and good to watch but you do not care too much as the result does not matter in the long run. So you watch players rather than your team.

But Week 1 in any season is special for so many reasons. It is like seeing a long-lost friend after months away from home. Or in the case of the Detroit game yesterday, seeing your old girlfriend after eight months at sea and realising she has shacked up with someone else in the meantime.

It was a disappointing start for Buccaneer fans. The defense could not stop anything in the first half, the offense could not move at all and it was only thanks to a massive kick return and an interception pick six that the Bucs were even on the same planet as the Lions.

Yes there was offensive hope in the second half when Tampa went to the same shotgun fast-tempo style that the Lions had been running since the outset. Three receivers, inside hand-offs from passing formations and first down after first down thereafter. The days of the I-formation and lead back seem to have gone the way of the dinosaur.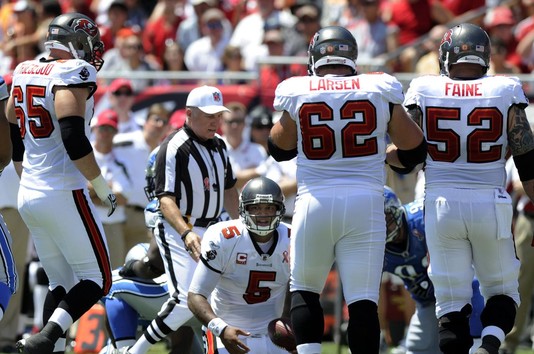 But outside of the loss, the reassuring aspect is that it was only one game, one of 16. Of course there are the message board morons who are already calling the season lost, that every player, coach and front office staffer should be fired and that the sky is generally falling in. Yes OK, thanks for that.

I am concerned with the lack of the offensive rhythm and the seemingly endless poor starts by the Bucs. In fact the latter has become such a malady that they even make Mark Webber's efforts in Formula 1 look good.

The defensive line is young and raw and to expect miracles from them this early is a little naive. It took Warren Sapp until his third year to become any kind of force for the Buccaneers and a third-year lineman would be a grizzled seasoned veteran for the Bucs right now.

The offensive line did its part and the so-called defensive superstar Ndamukong Suh had one tackle and that was by accident when Earnest Graham cut back inside on a screen pass. Nice job Davin Joseph.

But LeGarrette Blount looked a one-speed one-trick pony in his limited action and anyone would think a smug editor had been writing that all pre-season. The receiving talent is there and I have faith in Josh Freeman and Greg Olson.

In short, I have faith in the Tampa Bay Buccaneers. Because one game does not a season make. The Super Bowl season started with a disappointing home loss too remember.

You've been great, enjoy Pat Benatar.