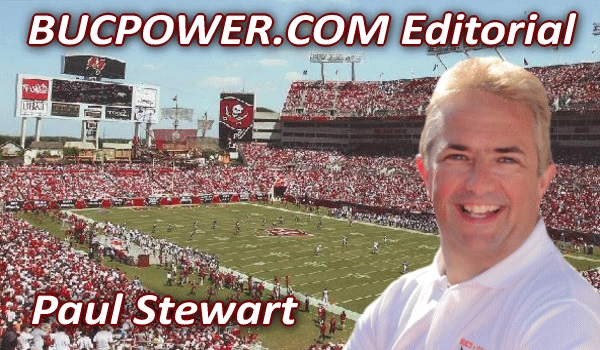 Those generalising NFL pundits
Bucs UK members get the regular opportunity to read Pro Football Weekly and generally enjoy the updates and editorial comments, even during 2010 when they asked some bloke from the UK to contribute on the Wembley impact.

And the individual team updates are excellent because they are written by individual team correspondents. For the Bucs, it is the excellent Roy Cummings of The Tampa Tribune. So you get relevant and meaningful insights from someone who watches and covers the team on a daily basis.

My problem is with the general writers, the type of people who write editorials and cover the NFL without specialising in any one team. Unless they are sad cellar-dwellars like Adam Schefter or Chris Mortensen, they don't have access to the kind of detailed knowledge necessary to write an accurate comment on any team.

I do not follow the NFL in great detail so outside of knowing the Colts' chances live or die with Peyton Manning's health, and that the Chargers have the Norv Turner effect, I honestly cannot make a prediction based on fact on the other 31 NFL teams. Nor would I try do to so.

But then you get the likes of a Dan Arkush in PFW who tries to make a comment on each team in his power rankings, sees the Bucs lose Barrett Ruud and immediately jumps to the conclusion that losing 130+ tackles from your 2010 defense is going to be a major problem.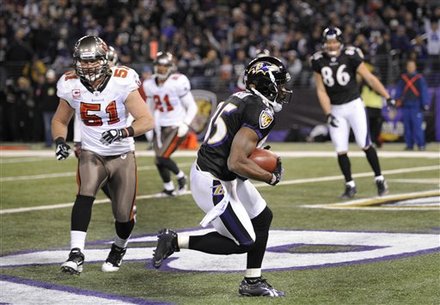 Earth to Dan - how many of our defensive game films did you watch from last season? I'd wager that the answer is the same number of Test matches the Indian cricket team have just won against England. So just going on stats is naive, misguided and ill-informed.

If you want to set yourself up as a writer and supposed-expert on your subject, then you have to do your homework. I guess I could call myself pretty informed in that team in pewter and red that is led by Raheem Morris. But I would not dare to pass such comment on any of the other 31 teams because I just don't know.

This is the problem when sports publications try to do season previews. Unless they are written by someone who has seen every play of every game, it cannot be done accurately.

I still fondly remember the 1990 season review that Worst Down did on the Bucs when they talked about the average job that Rod Jones and Sylvester Stamps did in Tampa that year. It was distinctly average because neither of them were even on the roster that year!

If NFL seasons were played on paper, then the Packers and Steelers would already be booking their Super Bowl tickets, the Panthers would be drafting Andrew Luck to compete with Cam Newton and Detroit would be everyone's dark horse team if Matthew Stafford could stay healthy.

But they are played on grass and turf and it is only when you get 32 writers who know what they are talking about writing the previews, that you can honestly predict what is going to happen in some shape or form over the months ahead.

You've been great, enjoy Beats International featuring Lindy Layton.