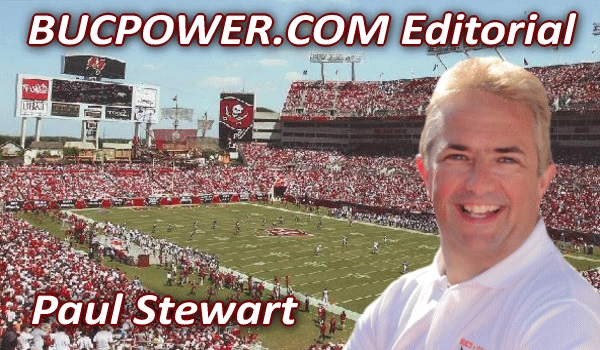 The Top 100 Buccaneers of all-time
So here we go with the third version of the primary team countdown we run on BUCPOWER. The first ran in 2002 and had James Wilder as the No.1 choice. Anyone would think I did that to create some publicity for this new Buccaneer website....

We re-visited it in 2007 and rightly had Lee Roy Selmon at No.1. I canvassed the opinion of several Tampa sportswriters and team personnel on the make-up of the Top 10 and all the responses only had 11 different players listed making the sharp end of the countdown pretty unanimous.

But there are some changes to the order of the Top 10 this time round and being part of the Bucs UK Touch Football team definitely helps in the ranking procedure!

Since the last incarnation of this countdown in 2007, there have been several players who have emerged as fan favourites, team leaders and NFL stars (yes Josh Freeman qualifies in all three). So the likes of LeGarrette Blount, Mike Williams and Kellen Winslow all make it in this time round.

But none of those four could break the Top 40 this time round. In Freeman's case, another couple of seasons like 2010 and he will be pushing the Top 10. There are two new entries in the Top 40 though,one as high as No.22 but you will have to wait until we reach that point to discover who it is.


So if there are 17 new entries in this countdown, then there must be 17 players dropping out. One of whom had to of course be Michael Clayton. You could not do anything about dropping without including MC-80.

Some of the others who fell by the wayside this time round included Marty Carter, Jeris White, Rob Taylor and Lawrence Dawsey. And even my old buddy Trent Dilfer. Sorry Trent but even being my favourite all-time player could not get you in this time round.

There is no scientific method of course to the ranking and it is totally subjective. Quite how you would compare Keenan McCardell to Morris Owens, or Brad Johnson to Craig Erickson is way harder than just comparing statistics.

In fact I do remember some clown on the original Buccaneer message board claiming Brad should be in the Top 3 because his career QB rating was the best in franchise history. It's also actually better than Johnny Unitas had but I don't think the former London Monarch is on his way to Canton anytime soon.

But what this countdown will hopefully do is remind you of some great former players, or introduce you to ones you did not know. And as we get to the rarified atmosphere of the Top 20, time to start really discussing if you agree with the positioning or not.

You've been great, enjoy Icehouse.