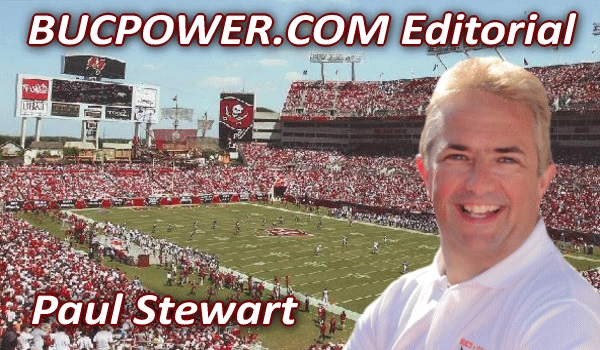 The amazing plans for Wembley week
In the past week since the official announcement of the Tampa Bay Buccaneers returning across the Atlantic for a second game in London, you could say my role as President of the Bucs UK has seen me go into overdrive.

All of us quite rightly thought that the events of 2009 and the amazing weekend around the New England game were going to be a one-off, a real once-in-a-lifetime set of experiences that anyone who was part of them would remember as incredibly special forever. And now here we are starting to make plans to do it all over again. And bigger and better too by all accounts.

Thanks to some very special people ranging from Bryan and Joel Glazer to Brian Ford and Christy Schnell at the Buccaneers, to David Tossell and Helen Thomas at NFL UK, plans are already well under way to give Bucs UK members the most incredible chances to show their support for their team on this side of the Atlantic.

Tickets for club members are guaranteed for Wembley with the same reserved booking system as we had two years ago. Two reserved blocks of seats behind the Buccaneer bench, one on the lower level and one higher up, so all Bucs UK members can show their support together.


And with the Buccaneers flying in on the Monday this time, they will be in the UK for the entire week which will give club members the chance to attend practice sessions at their team training complex in Surrey, an amazing gesture which left me floored at the time of hearing it.

And once again, Ian Papworth will be leading the Bucs UK touch football into action as we are already in contact with the UK Bears fans about a game the day before the main game, the NFL UK guys and Buccaneers already promising to be really involved after the amazing publicity we got around the world from our 2009 victories over the UK Patriots.

On top of that, the release of the full 2011 schedule has meant we can confirm the official Bucs UK trip for the game in November against the Houston Texans with access to One Buc Place, a team training session and the chance to meet players and officials alike before being on the sideline before the game itself.

Over the 27 years I have been running the Bucs UK, I keep thinking we have reached the pinnacle of achievement, that there is nothing left for us else to do. And then every time, I realise there is a higher and better goal to strive for. 2011 is truly turning out to be a stunning one for club memebrs and one I will be incredibly proud to be at the forefront of once again representing the most-renowned and respect NFL fan club anywhere in the world.

You've been great, enjoy Queen.