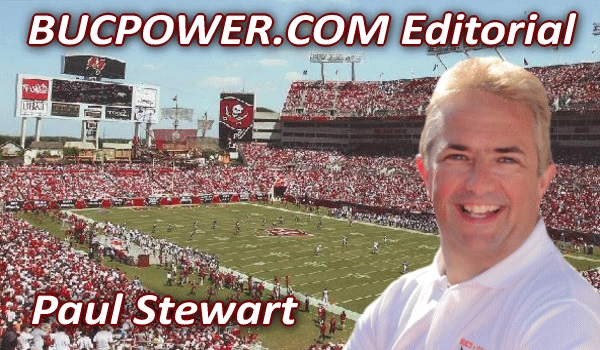 How history looks back at labour disputes
The 1987 season was interrupted by a dispute between the players and the owners and it led to a one-week postponement of games, and then three games played with replacement players. How does history look back on that situation now?

It was in the days before the internet, before live game streaming and even before the days of Nick Halling on Sky Sports. In fact it was even before the days of Sky Sports. You relied on a day-old delivery of USA Today for your information and British TV coverage was on late on a Tuesday night with the appalling Vicious Boys "presenting" (their words not ours).

Strike football was watched by minimal crowds (less than 5,000 saw the Bucs' game in Detroit) and the Channel 4 team were so disinterested that they allocated the final quarter of their coverage to highlights of a late-season decider between the Toronto Blue Jays and Detroit Tigers (that's rounders to you JD).

Now 24 years on, and those three games have taken on a mystical quality all of their own. I am in touch with several of the players who appeared for the B-Bucs, I have managed to get my grubby little paws on all three replacement games on DVD and the strike Buccaneers have their own devoted section on BUCPOWER which you can find by clicking this link.

The fans were as divided in 1987 as they are now. Except the discussions were in the thousands for salaries and millions for loss of earnings. You can add a couple of digits to each of those categories now.

The strike was being orchestrated by the likes of Hugh Culverhouse who wanted to break the union and keep costs down. Now we have Jerry Jones who simply wants to make more money because he cannot control his costs.

The players became divided as some crossed picket lines with stories of Al Davis blackmailing many of his Raider players to turn out. The B-Bucs went 2-1 with many former Tampa Bay Bandits on the field, and the likes of Mike Hold, Charles Riggins, Adrian Wright and Sankar Montoute have become more than just trivia items as the years have rolled by.

But the internet age has meant that every fan now has a voice in this current dispute and the fickle nature of sports fans around the world mean many more are likely to be turned off by the current situation than ever before. Hockey lost an entire season and baseball lost the 1994 World Series.

I was totally behind the players in the baseball strike and am becoming more and more on their side in this NFL one. The article in the recent Pro Football Weekly was as damning as you could find and I too would be pretty preturbed to be asked to take a pay cut or loss in benefits without my employer ever wanting to prove the situation behind it.


Hollywood beckons
Apparently Sylvester Stallone has been in touch with the Buccaneers and the NFL about making a film version of Aqib Talib's recent troubles. It is unfortunate that Estelle Getty passed away a few years back but I am sure that Aqib's mother could get bail too to star in a remake of the appalling original film.

How to make the Bucs popular overnight
You take a division like the Tampa Bay Rays and you lose your opening five games of the season. Immediately that rush of people are the fickle Tampa Bay fans jumping off Joe Maddon's bandwagon as fast as they jumped on Raheem's in October last year.

The fact that every division champion for god knows how long has had a losing streak of at least five games at some point in their season, and that the Red Sox were also off to an 0-5 start is totally irrelevant to the haters out there. And with every Rays loss, the Bucs become more popular simply because they are not playing or losing.

The world of immediate results we now seem to live in becomes crazier by the minute. I still remember some Manchester United cretin writing in The Daily Telegraph a few years back that they could well get relegated by the way they had played in their first three league games. United merely did the Premier League and Champions League double that season.

You've been great, enjoy John Farnham.