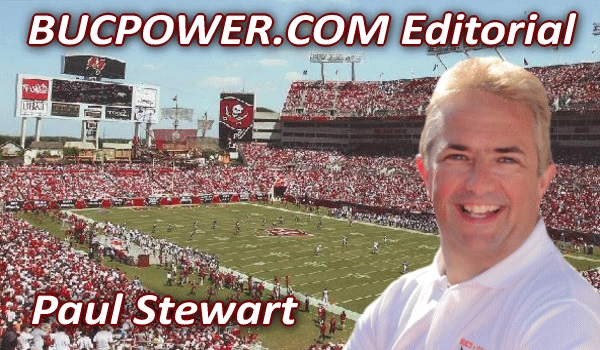 The legacy of Trent Dilfer
No-one will doubt that the Buccaneers right now seem to have their franchise quarterback in Josh Freeman. NFL coaches and scouts are gushing in their praise of No.5 and he is already being talked about as the next great NFL passer and leader.

But who else has been annointed with that "franchise QB" term over the years? Doug Williams was leading the team before the phrase was really created and Vinny Testaverde could be called a lot of things but that would not be one of them.

Which brings us to the selection of Trent Dilfer with the 6th overall pick in 1994 out of Fresno State. And of course seen as the future of the Tampa Bay franchise and coached by an alleged QB guru in Sam Wyche.


So now 17 years on, with Trent now firmly located as one of the NFL Network's top analysts, what will be the lasting memory of his six years in Tampa? Was he a complete bust? Was he just in the wrong place at the wrong time with the wrong team?

Trent came out of college with glowing references on his passing abilities and leadership skills. The Bucs were overjoyed to have the chance to take him at No.6 in the draft with Heath Shuler having gone three picks earlier to the Washington Redskins. They had a young passer in Craig Erickson already starting for the team but Dilfer was seen as a real can't-miss prospect.

His rookie season was one of limited playing time, an odd appearance here and there before making his first start in Candlestick Park against the 49ers who were at the height of their powers. He never had a chance in that one although I was present the following week when he threw his first NFL touchdown pass in mop-up duty against Minnesota.

After the 1994 season, Sam Wyche and the front office decided to put all their eggs in Trent's basket and traded Erickson to the Indianapolis Colts, a deal that benefitted the Bucs more than the AFC team. Dilfer threw a pair of touchdown passes in the season-opening win in Philadelphia, but then amazingly only two more the rest of the year in spite of starting every game.


Dilfer and Wyche had a major feud by the end of 1995 that was entirely the coach's making and Trent was not exactly sad to see Tony Dungy replace Wyche the following January. Dungy was firmly behind his young passer and although he concentrated on developing the Buccaneer defense, he did give No.12 some weapons to use as Tampa Bay began to turn the corner.

Trent went to the Pro Bowl in 1997 as he led the Bucs to the post-season for the first time in 15 years but the offense was being to stagnate under Dungy and the likes of Mike Shula as offensive co-ordinator. Too many three and outs, too many missed passes and too much reliance on the defense.

Trent was finally benched in October 1999 and replaced by Eric Zeier, although an injury to the latter put Dilfer back in the line-up the following week. And he was there for the road game in Seattle when he broke his collarbone and played his final down for the Buccaneers.

At the end of 1999, the Bucs decided to go with Shaun King and Trent began an odyssey around the NFL that included stints in Seattle and Cleveland. He and his wife Cassandra had the heartbreak of their son Trevin dying at an early age from a heart disease, but he continued to play with determination but without much success.


So was he a good quarterback? In short, no he wasn't. Trent has shown in his new role as an analyst that he can break down film and determine the right plan of action better than almost anyone out there. But he couldn't do it himself on the field. He had the arm, he had the brain, but he just simply could not put it together during his playing career.

As a leader and a team-mate, he was sometimes too nice for his own good. He would spend time with the fans, put in the hours at One Buc Place and always tried to do the right thing. His personality is just one of a really nice guy as I found every time I met him.

So was he a draft bust? Yes you have to say he was because when you take a quarterback that high, you are investing a lot of money and the next few years of your franchise on his success. And if it doesn't work out, then it can set your team back dramatically. How well did Heath Shuler turn out for Washington?

Trent will always be my favourite Buccaneer player simply because I got to see the side of him off the field that is now making him so popular in the media. He is honest to a fault, explains himself well to the average fan, and can still kick my arse on the golf course where he remains a scratch player. But great quarterback, unfortunately not.

You've been great, enjoy Duran Duran.