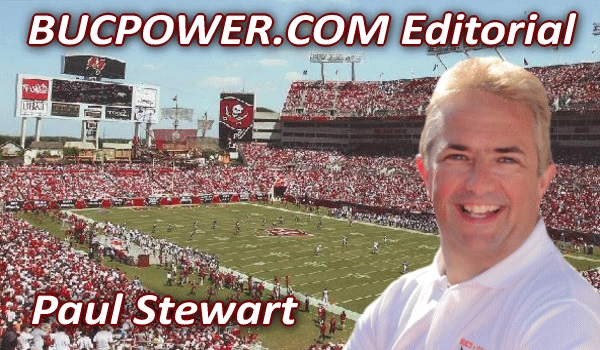 All-time Buccaneer draft busts
Any regular visitor to this site will know I love my lists and countdowns. They are ways of filling in the days of the off-season and also serve to introduce or renew knowledge of players and days gone past in the history of the Tampa Bay Buccaneers.

But when I came to pull together a list of the worst draft busts since 1976, it was a case of being blessed with rich pickings of who to choose. So with apologies to the Kenyatta Walker fan club (he did still start for several seasons) and remembering that Vito McKeever was a free agent and not a draft pick, time to do my own David Letterman impression with a Top 10.

1976 - TE Brad Jenkins - 13th round out of Nebraska
How does a lowly selection from a late round in the expansion year make this list? When the player in question had already told the Bucs that he intended to quit football after his senior year to pursue a career in the ministry. Although some of the 1976 players did move in mysterious ways too.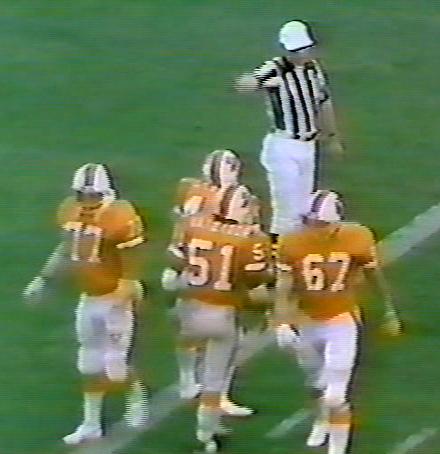 1978 - G Brett Moritz - 2nd round out of Nebraska
The Bucs needed some interior offensive lineman to go with Steve Wilson and Dave Reavis who would play for many more years in Buc colours. Moritz was in between them for pre-season, saw action in just six games on special teams and was then out of the game for good. No-one could work out if he was a better run or pass blocker as he was terrible at both.

1982 - DE Booker Reese - 2nd round out of Grambling State
The legendary debacle of the 1982 draft when the Bucs took the wrong player and then traded a 1983 1st round pick to get Reese. Either way it was a disaster. Reese was not good enough or smart enough to play in the NFL and the Bucs' scouting team lost all respect for this dreadful mistake.



1986 - RB Bo Jackson - 1st round out of Auburn
And of course the first overall selection of the draft that year. And thanks to Hugh Culverhouse's dubious negotiating tactics and what other players told him of the Bucs at the time, Bo knew Bo and said No to the NFL. For 12 months anyway until the Raiders came calling with a part-time gig.

1988 - P Monte Robbins - 4th round out of Michigan
Ray Perkins had veteran Frank Garcia although five seasons kicking for the Bucs in the 1980s had left his right foot severly over-used. So the Bucs used a 4th round pick on a punter in the days when there were 12 rounds. And he never even made it out of training camp or played in the NFL anywhere ever.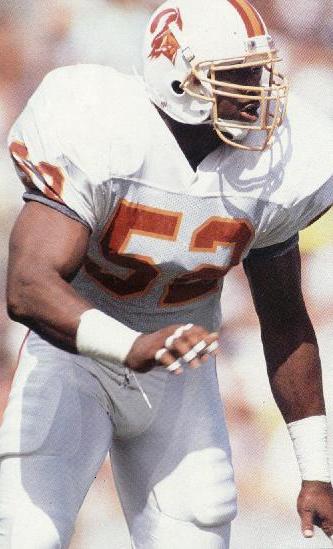 1990 - LB Keith McCants - 1st round out of Alabama
Even the team doctors warned Perkins about not gambling on McCants. Perkins' attitude summed the man up. "If he doesn't work out then I won't be here and it won't matter anyway". To think that the next selection in the draft was Junior Seau to the San Diego Chargers.

1991 - T Charles McRae - 1st round out of Tennessee
Tough to include Charles in this list as was a good friend to the Bucs UK. But he was also a good friend to opposing defensive linemen as he simply could not play tackle (or even guard) at the NFL level. Only made as many starts as he did for the Bucs (38) because no-one wanted to admit they had screwed up so badly. Was the first offensive player chosen in the 1991 draft.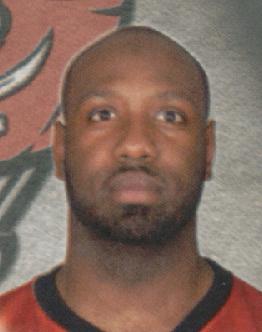 2002 - WR Marquise Walker - 3rd round out of Michigan
Having traded their first two picks for Jon Gruden, the Bucs needed to make an impact with their selection in the third round. Thud was about the impact they got. Had a terrible attitude, couldn't run routes and couldn't catch the ball. Apart from that, he did end up getting traded for Thomas Jones in 2003. Got a Super Bowl ring for his time with the Bucs but was then found on e-Bay to be selling it some time back.

2007 - DE Gaines Adams - 1st round out of Clemson
I did think long and hard about including the late Gaines Adams here but for the 4th overall selection, his time in Tampa was one of total under-achieving. We ran more "time for Gaines to live up to his potential" articles than any other in that time period.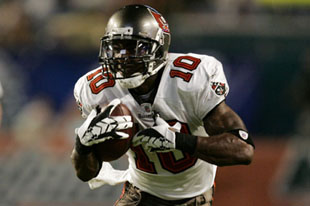 2008 - KR Dexter Jackson - 2nd round out of Appalachian State
I cannot call him a WR as I would be sued under the Trade Description Act. Diminunitive and elusive are two adjectives Jon Gruden used to describe on Jackson's selection. Crap was the one I had in mind. Played a handful of games as a returner, stunk up the joint and was released by the following season.

Honorary mentions
Steve Maughan (1976), Fred Acorn (1984), Jackie Walker (1986), Don Smith (1987), Dan Sileo (1987/88), Danny Peebles (1989), Regan Upshaw (1996) , Reidel Anthony (1997). And Sabby Piscitelli just missed too (Ed - the most blatant appalling gag that could have been run here).

You've been great, enjoy Oingo Boingo.