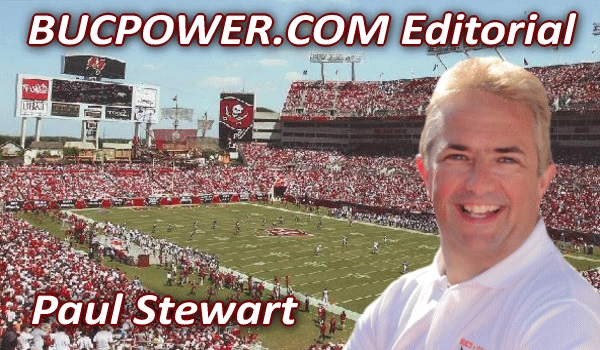 The ups and downs of being Josh Freeman
Right now everyone loves No.5. A great finish to the season, wins in the final two games and the future looking so bright that Jon Gruden has passed his shades on to someone else. But it hasn't always been that way for the Bucs' young signal-caller as a quick trip down memory lane indicates.

April 2009 - UP - Selected in the first round, Josh gets to bring his family, friends and 23 people who once lived down his street on to the stage in New York to meet Commissioner Roger Goodell. He then travels to Tampa as Raheem Morris and Mark Dominik's first selection and does the traditional press conference without managing to get wound up by Rick Stroud of The St.Petersburg Times.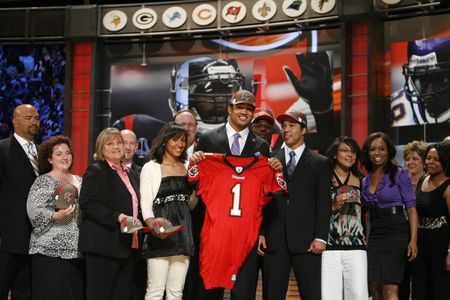 September 2009 - DOWN - Find himself No.3 on the depth chart behind Josh Johnson and the Pillsbury Dough Boy. After Byron Leftover loses his first three starts, the call comes for Josh to take over as starter but it's Johnson not Freeman.

October 2009 - UP - Down 35-7 to the Patriots at Wembley Stadium, the call comes down to Raheem Morris to "go with 5". Josh trots on to the field for his first live NFL regular season action.

October 2009 - DOWN THEN UP THEN DOWN AGAIN - He is sacked on his first pass attempt. He completes his first pass to Brian Clark but the play is called on Buccaneer radio by yours truly.

November 2009 - UP - After the bye week, Josh makes his first NFL start, throws his first touchdown pass (to Derrick Ward) and leads the Bucs to a 38-28 win over the Packers on Throwback weekend.

December 2009 -DOWN - Josh starts the remaining eight games and throws 17 interceptions in those games including five in Carolina and three more the following week against the Jets.

Off-season 2010 - UP - Firmly established as the starter, everyone praises his work ethic and attendance at One Buc Place as he strives to gain the necessary knowledge to start in the NFL and be successful.

Pre-season 2010 - DOWN - Throwing a pass in an exhibition game against Kansas City, he bangs his hand on a lineman's helmet and has a thumb fracture. He missed the remainder of the pre-season and everyone wonders what this will do for his development and how the Bucs are going to struggle because of this injury.

September/October 2010 - UP - Freeman leads the Bucs to a 4-2 mark and comeback wins over the Browns, Bengals, Rams and Cardinals.

November 2010 - DOWN - Josh has two of his six interceptions in 2010 in one game against the Falcons and people start writing columns about his being in a slump and needing to pick his game up if the Bucs are going to succeed.

December 2010 - UP - Freeman merely throws nine touchdown and no interceptions in the final four games for stats that are just off-the-scale and the best in the NFL. The Bucs miss the playoffs but every TV and radio show wants a piece of the next young star in the NFL.

What all this goes to prove is that fans and sports writers have short memories and our lasting off-season image will be of Josh Freeman being a complete hero. Of course things can change quickly and one early 2011 game with a couple of picks will soon have the trolls and fickle fans out in full force to criticise him.

But for now, unless he is pictured at a Super Bowl being fed popcorn by Cameron Diaz, or gets beaten by TJ Rives in an off-season golf event, then there is not a lot he can do to spoil the great image that everyone in Buccaneer colours has for him now.

You've been great, enjoy the JoBoxers.