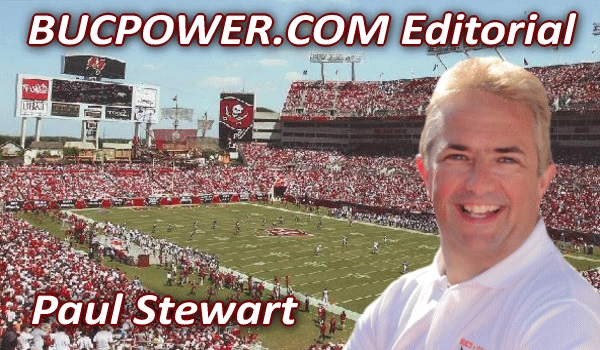 Plans for the months ahead on BUCPOWER.COM
Ah the long off-season. No games to write about, no players at One Buc Place, well not if the owners have their lockout way, and time to think about how to fill the months ahead on the No.1 Buccaneer site in the world.

Countdowns are always good and I was thinking about the 50 best tackles that Sabby Piscitelli never made, the 40 plays that Barrett Ruud was out of position on in December, and a feature on each of Alvin Harper's touchdown passes for the Bucs.

But being serious for a minute, and I promise it is only a minute, I will revisit the 100 best players in franchise history again this off-season. We have done the best games and best plays in recent years so time to go back through the 900+ players who have worn the Buccaneer colours to see who is No.1. Or even No.100.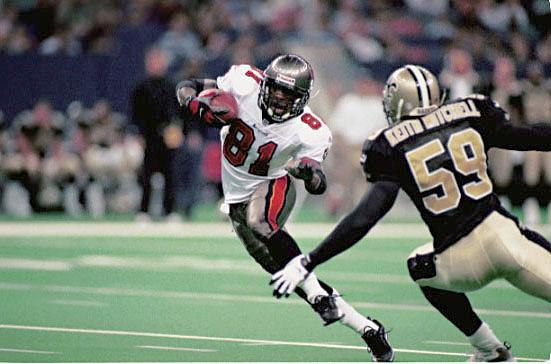 The passing of the last few years will have changed our evaluation of recent players with the likes of Josh Freeman and Mike Williams more than likely taking the place of Michael Clayton. And sorry Mrs. Jacquez Green but your husband is still just likely to narrowly miss the Top 100. (Narrow in our eyes equals about 300).

Site interviews
The BUCPOWER.COM interviews have proven very popular with Rick Moore for one wanting to see us in contact with more ex-players. I am in the process of arranging interviews with former Buc legends Batman Wood and Donald Igwebuike at the moment so these will likely appear in the near future.

Other Bucs UK members will be included to follow on from Alex Howells' opening salvo last Sunday, but this week's interview is one of the most illuminating ever with the person in the spotlight revealing more about former Buccaneer coaches than you could imagine. This one is a definite must-read.

Draft coverage
The draft will still take place in April even if the labour dispute has not been settled and Stanford's Andrew Luck can't stay up to watch as he has a test the following morning. I feel so sorry for Panther fans missing out on such a top quarterback ... not. Hey lads, you've still got Jimmy Clausen.

Our draft coverage will change from previous years as many people told me our features from years past have been too over-the-top, almost "trainspotter" levels. So without dumbing things down or losing any quality, we will look to profile around 60-70 of the top players in the draft pool so you will know all about the potential future Buccaneers.


Mock drafts are all part of the build-up so we will include those as before, and also look back at the 35 previous drafts that the Bucs have taken part in. From Lee Roy to Dekoda and probably stopping to look at the Smiths and Jones picked (six of each actually) as well as the Peebles, the Goode and the Biggers.

Offensive playbook
Once all of my 2010 game DVDs have arrived, I will start running the popular playbook feature again as we diagram the Buccaneer offensive machine in action. From off-tackle sweeps to option reverses, skinny posts to screens, we will try and delve inside Greg Olson's mad scientific mind.

And hopefully too, an interview with the man himself to reveal a little of the thinking that goes into a full back option pass to John Gilmore at the goal-line in a Throwback game against Atlanta.

OK Super Bowl prediction time. Nick Halling to crawl up the arse of every person he tries to interview for Sky's coverage. And the Steelers to win 38-17 - why do all the national pundits always pick a close game? Are they scared of being made to look stupid? How many times in history has the Super Bowl been a really close one?

You've been great, enjoy the KLF.