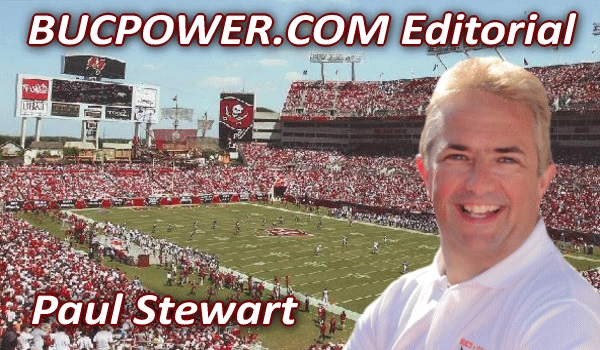 Two weeks into the off-season and bored already
When do pitchers and catchers report?

Cold Weather Football
It seems to be an accepted fact that football games played in freezing conditions is just ideal. Ideal for who? Perhaps Buccaneer fans have been spoiled by watching games in beautiful warm weather in Tampa, but I find the idea of sitting outside for four hours in sub-zero temperatures about as appealing as sitting for that long with Nick Halling.

Images of players' breath visible at the line of scrimmage, of players huddled in overcoats on the sideline, and of morons in the crowd with bare chests trying to get on the TV. it might do it for you but it sure as heck doesn't for me.

I can understand geography plays a huge part and that outdoor cold weather games are a fact of nature in the likes of Chicago, Green Bay and New York. But as for the people who want to see a Super Bowl played in a cold weather city - you really are having a laugh.


Anyone attending the game sure as heck wouldn't enjoy it so much. And the big money corporate people would soon find that there aren't enough luxury boxes with heating to go round. The only people who like these sub-zero games are the people in those boxes, and the people sitting in their warm homes watching on television.

Who to root for in the playoffs
Most of you are well aware that I don't give a monkey's about non-Buccaneer football. And my total viewing time for the past two weeks has been about 40 seconds when flicking channels. But I will watch the Super Bowl just on the off-chance that Erasure or Flock of Seagulls are invited at late notice to do the half-time show.

Of the four teams remaining, I have partial reasons for rooting for three of them. Expansion Buccaneer and friend Barry Smith was a 1st round pick of the Packers in the 70s and long-time buddy Rick Moore is a die-hard Chicago lover. And in the AFC, Hollywood Dodds loves the Steelers. But even though they've won fifty or so Super Bowls so far, there is no way I can root for that foot-loving egomanic in New York so I'll want to see Pittsburgh lose in the big one to either of the NFC teams. So why exactly did I pick Jets and Packers in this week's competition?

NFL Statistic of the Year
TV companies have been asked to increase their use of "frozen tundra" because the Packers have been on the road twice in the post-season. Look for additional mentions during the NFC Championship game even though it is being held at Soldier Field and not Lambeau.


Head coaching watch
So all the jobs are filled and none of them are now occupied by anyone called Billick, Cowher or Gruden. Of course we are all really glad Brian will continue to commentate on NFC games as he is the best out there by a mile, but the other teams turning down Super Bowl winners? Just maybe no-one is prepared to give Bill or Jon the kind of total control they seem to want.

So if we are going to have Cowher in the CBS commentary team for another year, can we please stop calling him "Coach Cowher"? Or maybe "ex-Coach Cowher" instead?

Another commentary thought - every time a top player (or Keyshawn) seems to retire, they join one of the analysis teams. The desks are getting too big to fit on camera now. "Hey and welcome to NFL 2017 and your summary team of Boomer, Tom, Keyshawn, Cris, Michael, Howie, Brett, Marvin, Tony, Jon and still unemployed Coach Cowher". Ridiculous.

Bone to pick with Pro Football Weekly
Great magazine but how the heck does Scott Pioli win GM of the Year in Kansas City? How do their off-season moves compare to what Mark Dominik did in turning up starters and gems from anywhere and everywhere? And like the AFC West was anywhere near the challenge the NFC South was. Total Patriot and ex-Patriot bias as usual from PFW.

You've been great, enjoy Guru Josh.