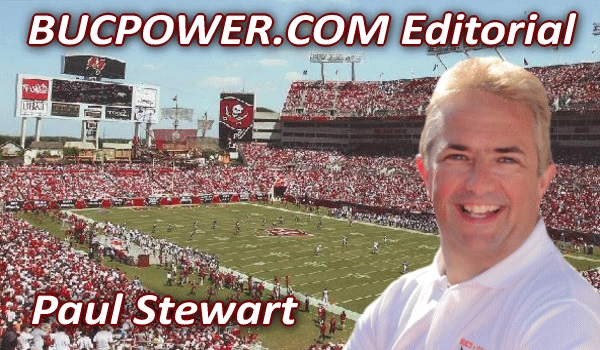 Keep the playoff system the same
There has been much gnashing of teeth and stamping of feet amongst Buccaneer fans over the fact that this weekend, the 7-9 Seattle Seahawks will host a wild card game against the New Orleans Saints whilst the 10-6 Tampa Bay Buccaneers watch at home.

And if Buc fans are frustrated, one can only begin to imagine the calls to New York sports talk radio stations as the 10-6 Giants will miss out too and they would be next in line for a post-season spot, ahead of the Pewter Pirates on tie-breakers.

So the cry has been to change the playoff rules within the NFL never to allow a sub-500 team into the post-season. Sorry but I don't buy the argument.

The NFL has eight divisions each with four teams. All those divisional rivals play each other home and away and these are the most competitive and anticipated games of the regular season. Two games a year with the Saints, a pair of encounters with the Falcons and two opportunities to lock horns with the Panthers.

And elsewhere round the NFL, the division rivalries are key. Chicago and Green Bay, Pittsburgh and Baltimore, Dallas and Washington. If you take away the fact that winning your division is important, then you detract from the importance of these games.

Look at the NBA and NHL for sheer irrelevance of divisions. In the NBA, the top eight teams in each conference make the playoffs. So what are the point of divisons? And in hockey, at least the division winners make the post-season but the chances of the worst division winner having a better record than the 9th best team in the conference are pretty remote.


Diluting the post-season to allow more teams in is just wrong too. Baseball has eight teams out of 30 getting in which with best-of-five first round playoffs almost seems too many. And for many years, hockey had 16 of 21 getting in which was bordering on ridiculous.

The NFL giving the top two teams bye weeks is perfect and rewards the best teams. The two top non-division winners getting in as wild cards as fine as the really beat teams still make it into the playoffs. The only thing I would change is for a division winner to host a playoff game irrespective of record. If you do want to restrict the likes of the Seahawks for only being 7-9, make them go the road.

But one thing about the post-season is certain in my house. I will not be watching it. I really could not care less about the next four weeks and will only watch the Super Bowl because of the pomp and circumstance. I actually now enjoy the Pro Bowl more than that because of all the ancillary stuff that goes on, the audible play-calling, good humour etc.

And this is because I am a Buccaneers fan. Which perhaps makes my stance on the playoffs strange seeing how the Bucs missed out this year but these rules work fine in my eyes. And in future years, with all the talent on this roster, Tampa Bay will be inside looking out instead of the other way round.

You've been great, enjoy Hayzi Fantayzee