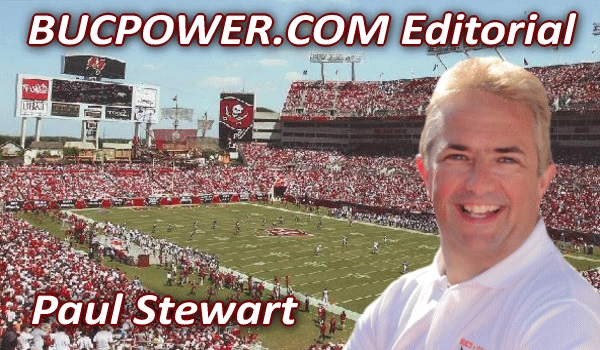 Welcome to BUCPOWER 11
This site was first launched in January 2002 after the original Bucs UK magazine, "There's Always Next Year", reached the end of its shelf life after 18 years and 197 issues.

BUCPOWER was created from a beginner's guide to HTML programming and has used columns and tables in its format every since. My main goal was to get the vast quantity of historical information about the Buccaneers out to the world with the technical appearance taking second fiddle.

But recent developments in how we view the internet, the proliferation of the iPhones and iPads have made the role of a website designer and editor a very different one in the past year. And many of the comments I have received from people about the site have suggested an update in the appearance of the site.

Now I am not one to do things by halves as most people know so having bought a top-of-the-range web designing software program just before Christmas, a quick cramming course has given me the chance to launch BUCPOWER 11 as the clock strikes midnight here in the UK for the dawn of a new year.

A whole new look to the front page and to the main menus behind them. A whole new menu option facility and something that should look dramatic and appealing to every form of browser around the world.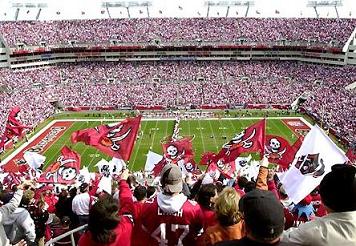 And I have only just begun to scratch the surface of what this new program can do so you can expect a lot more improvements over the next few weeks as I combine technical improvements to the annual update of all the profiles and stats screens to incorporate the 2010 Buccaneer season.

One of my business heroes, the late John Harvey-Jones, former Chairman of ICI always said, "If you are not moving forward, you are standing still. And if you are standing still, you are going backwards." And on reflection, I think we had begun to sit still over recent months.

BUCPOWER.COM has long been regarded as the definitive Buccaneer resource site, the ultimate combination of latest news, historical data and Bucs UK information. Now we move into 2011 with a flashy new aerial offense to go with our three yards and a cloud-of-dust ground game.

I would love to hear your feedback on the new look. You can either post on the message board or e-mail me directly at paul@bucpower.com.

A very Happy New Year to one and all - you've been great, enjoy Abba