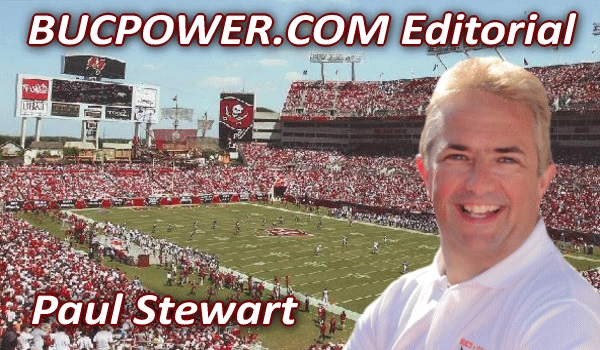 The 10 Buccaneer shutouts
Last Sunday was the 10th shutout in franchise history. Well not including the six in pre-season that is, three of which have come against the Atlanta Falcons. The 10 have been spread evenly, five on the road and five in Tampa, but their circumstances and potential implications are varied to say the least.

The first was the dramatic finale to the 1979 regular season, the 3-0 win in the rainstorm against the Kansas City Chiefs. The Bucs had lost three in a row needing just one win for their first playoff appearance but had to rely on a 19-yard fieldgoal by Neil O'Donoghue in the fourth quarter as the defense kept the shutout intact.

It would be another six years until the opposing scoreboard operators were not troubled again, a 16-0 win against the then-St.Louis Cardinals that was Leeman Bennett's first win of the 1985 season after an 0-9 start. The following week the defense would allow 62 to the Jets, a two-game disparity that will probably never ever be broken in NFL history.

Coaches came and went in Tampa until December 1998, a season finale again, when Tony Dungy got the first road shutout and third overall, a 35-0 laugher against a totally dispirited and broken (some things never change) Bengal team. I remember that one as Mike Alstott's third TD late on cost me a fantasy league championship.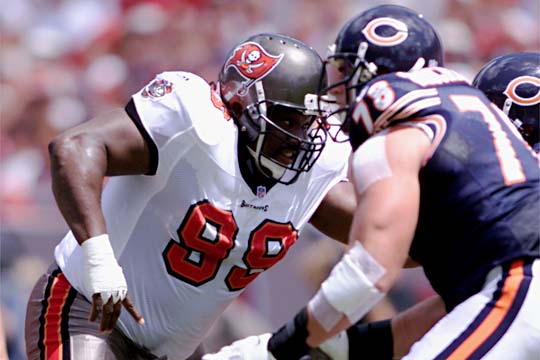 The home opener in 2000 was a 41-0 hammering of the Bears, still the biggest margin of victory in franchise history. Then again, this one should not count as Cade McNown was the Chicago quarterback that day.

Sunday's opponents, Baltimore, were the victims in early 2002 as Derrick Brooks preserved a 25-0 shutout with a 95-yard interception return score in the fourth quarter.

Technically, the Bucs have had two consecutive shutouts. The season finale in the Super Bowl season was a 15-0 win in Champaign, Illinois against a Bear team that couldn't even find anyone as good as McNown (Cory Sauter anyone?).

And the season opener in 2003 was the opening of Philadelphia's new stadium when the defending Super Bowl champions shut out Rocky Balboa and the Eagles on Monday Night Football. The Cowboys were held scoreless by the great Buccaneer defense in October 2003, as were Michael Vick's Falcons a year later at Raymond James Stadium. But then it was six long years until the next one, the 21-0 win by Raheem's boys in San Francisco last Sunday.