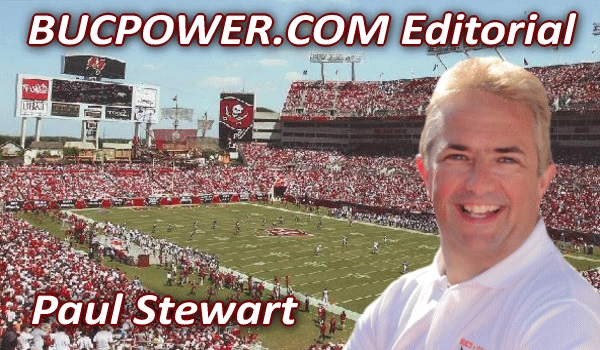 Players who think they are bigger than the team
Or to name it more accurately, wide receivers with big gobs.

And funnily enough, the Bucs are playing in Cincinnati this week with two of the most obnxious, egocentric, arrogant, spoiled brat, cancer-in-the-locker room examples in Terrell Owens and Chad Johnson.

Both players of course insist they go by other names (TO and Chad Ochocinco), think they are absolute center of attention at all times, and generally piss everybody else off, players, team-mates, fans and commentators alike. But the $64,000 question is, would you want one of them on your team?

In my case, the answer is and always will be "no". The Bucs of course had the king of all mouthy receivers on their roster from 2000 to 2003 in Keyshawn Johnson. The man who declared three days before the Super Bowl that he would never talk to the media again. And of course couldn't shut up when he saw a microphone or notebook as soon as the final gun sounded.

I also saw and know some of the stuff that went on behind the scenes at One Buc Place when he was there. How unpopular he was with the staff and the other players. How he back-stabbed the coaching staff at every opportunity and that eventually saw him barred from the complex and made inactive each week (cutting him would have killed the team under the salary cap in November 2003).


Yes Keyshawn did good work on the field and was a key part of the offense. But was he worth the trouble? It is easy to look back at the Super Bowl team and say that the Bucs would not have won without him. Fair point, but if you had April 2000 all over again, would you trade two first round picks to acquire him and the $56M contract he wound up signing?

I can even go back further in Buccaneer history and think of 1991 when a weak coach (Richard Williamson) allowed two massive egos (Broderick Thomas and Jesse Solomon) to run the locker room and alienate most of the other players. Even I have to give Sam Wyche credit for kicking Solomon out as soon as he got there in 1992 and Thomas followed him shortly afterwards. Addition by subtraction.

There are other positions and players who could fall into this category (Rice, Simeon), but it is normally receivers who have the big egos. Alvin Harper was a classic big-talking under-achiever in 1995/96 and round the NFL you have Brandon Marshall in Miami and the king of the bad boys, Randy Moss in New England ... sorry Minnesota. Funny how these guys don't stay in one place very often.

Someone was posting on the BUCPOWER Message Board about the Bucs never being able to acquire someone like Moss because the ownership was too tight to spend the money. Apart from the fact that no-one takes any notice of that clown any more, why would you ever want to impose someone like Moss on the 2010 Buccaneers?

This is a young team, growing and developing and a long way from the finished product. Putting a Terrell Owens amongst the locker room now would ruin any team chemistry, cut back on the playing time and development of the younger players, and would not exactly guarantee you any more wins.

There is a case that when a team is right at the verge of a championship, then you sacrifice long-term harmony for short-term gain. Case in point, any baseball team that signs Manny Ramirez.

But for now, the Tampa Bay Buccaneers are a lot better off without the almighty mouths that some of these admittedly-talented receivers have on them. Put them on your Madden teams, your fantasy rosters yes. But in a locker room with the 2010 Bucs, no thanks.