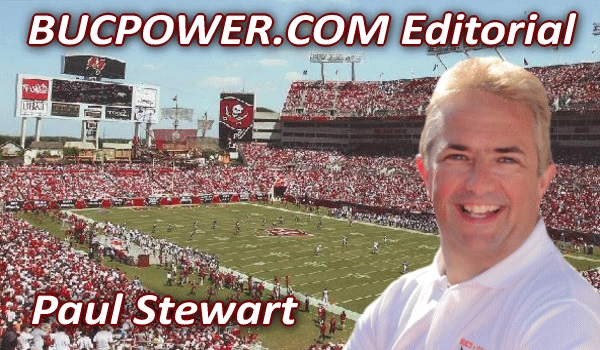 Selecting John McKay to the Ring of Honor
A few weeks ago, I wrote a column going through the possibilities of who could follow Lee Roy Selmon in to the Ring of Honor being estabished around Raymond James Stadium.

And after discounting the likes of Kenyatta Walker, Vito McKeever and Chris Chandler, I came to the conclusion that Derrick Brooks announcing his retirement and being enshrined like this would make for a great tribute.

But I had not considered John McKay, the first coach of the franchise as a possibility, an oversight which now looks at blatant at one of those doh moments we all have.


For those of you not around in the early days of the Buccaneers, and I have to count myself of course in that category, John McKay was the man who put the franchise together in spite of almost universal criticism. Just for giving up the USC gig, going 0-14 in his first season, drafting Ricky Bell - McKay was convinced he was on the right track and was proven oh so right.

These were the days before free agency, before the massive scouting operations NFL teams have now. McKay had a gameplan, stuck with it and led his team to the playoffs faster than any other team in NFL history. And then made it on to the NFC Championship game too.



One of my great regrets is that I never got to meet Coach McKay before he died in 1998.

But all the former players I have spoken to over the years tell me he would have loved BUCPOWER.COM and what we have done to spread the word of the original players to the modern world.

Coach McKay always had time for his present and former players and I have yet to find one who would not speak highly of him as a coach or person.

Further playoff appearances followed in 1981 and 1982 before he was hamstrung by the penny-pinching ways of owner Hugh Culverhouse and GM Phil Kreuger. McKay eventually announced his retirement during the 1984 season after seeing his team lose a game to kicker Jan Stenerud of the Vikings who he could have signed a few months earlier if the funds had been there.

John McKay is now known as much for his one-liners and wise cracks as for anything else. But he built the Buccaneer franchise up from scratch and deserves his place in the Ring of Honor.

Having brought back the 1979 squad for Lee Roy's enshrinement last November, any kind of follow-up effort would seem second-rate and un-necessary. Future tributes to the likes of Warren Sapp and Derrick Brooks could re-unite the 1997 or 1999 teams with Tony Dungy, and one day there will be a day for the 2002 Super Bowl team too.

But for now, making John McKay the second person in the Ring of Honor is absolutely the right thing to do and I just wish I had thought of it a few weeks ago.