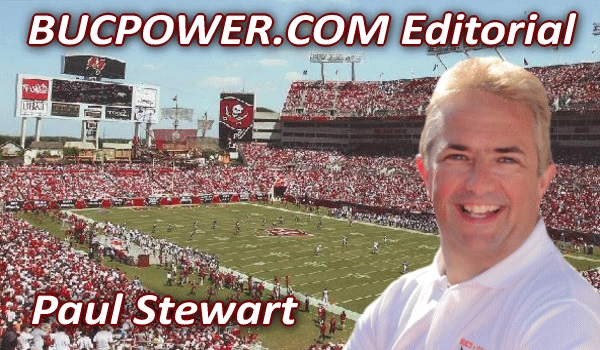 The UK Super Bowl drinking game
Watching the game in the UK is always a marathon event simply because of the kick-off time. 11.16 is when "we put toe to leather" as Gene Deckerhoff would describe the moment the game gets underway.

But to liven up the game for Buc fans who have no real interest in a game featuring the Saints and Colts, Lee Bromfield and I have come up with a drinking game to try and get you through the four hours of live coverage from Pro Player Stadium/Dolphins Stadium/McDonalds Happy Meal Park or whatever it's called now.

Health warning
Please make sure you drink responsibly. As in, always keep a firm hand on your glass or bottle and don't spill any on the floor.

Sky Sports coverage
Every time you see a Z-list celebrity at the Super Bash - take a drink.
Every time Kevin Cadle says "score in our ballgame is" .. take a drink.
Any mention of The Steeelers by Halling and all players are free to throw something at the TV.
Every time Sky mentions that Sean Payton played in the UK , down your drink. Then turn over to the BBC coverage.

Pre-game show
During the entire coin-toss ceremony … you must be drinking the entire time.
Every time Archie Manning is shown, take a shot.
Any mention of Brett Favre "missing the big one" – drink three shots of Jagermeister, one for each retirement (so far).
Anytime Matt Stover's age is referred on a graphic – drink a half of mild.
Every time the camera pans to Kim Kardashian in the stands/box/wherever all participants drink a shot to the health of her marvellous inflatable tits.
Any time the commentators mentions what a party it will be on Bourbon Street if the Saints win – go for a piss.

Charity corner
Before the game, decide if you are Colts or Saints. If the Haiti earthquake is mentioned for Pierre Garcon, all Colts take a drink. If Hurricane Katrina is mentioned, all Saints take a drink.
Any referral to Drew Brees and Sean Payton "rescuing the city of New Orleans " after Katrina, and what a fairytale its been, etc etc – all players can grab the sick bucket or go and light a bum cigar in the nearest trap.

The game itself
Whenever a field goal is attempted you have to predict if its going to be good or fail ... if you're wrong, all your drink must be downed.
Anytime the chain gang come on for a measurement, all particpants must neck a spirt of their choice ... so long as its gin.
Whenever there's a challenge flag and a play goes to replay ……. Top up your glass to the maximum with lager, whatever you're drinking.
When the camera pans onto Jim Caldwell on the sideline – all players must yell "who the f****** hell are you?", last one to do so must down a Babycham.
Every time Peyton Manning audibles at the line – eat some peanuts

Half-time show
Whenever Pete Townsend of the Who appears on screen, yell "PAEDO!". Last one empties his glass.
Any time Kim Kardashian appears on the screen all particpents must observe – "I think John Terry's had her you know" .. last one to do so must be clubbed on the head by Terry's missus.
Any mention of CSI during The Who's half-time routine and all players must yell an insult of their choice at Pete Townsend.

Off the field
Anytime Jeremy Shockey is mentioned, all participants must yell "TWAT" at the top of their voices ... last one to do so ..... two shots of lager.
Whenever Phil Simms is shown on screen all contestants must shout "NUMNUT" - last one to do so .... one shot of whisky.
Any shot of Tom Benson's wife - cover your eyes. Anyone who glimpses her takes a drink.
Anytime anything bad happens to Jeremy Shockey, eg personal foul penalty, an injury, thrown out of the game, arrested etc, all participants drink a celebratory spirit of their choice.

Specials
At the time of any catch by Reggie stately Wayne Manor, all players must shout out the name of a Batman enemy – last one drinks a shot of Jagermeister.
Any Touchdown by Joseph "Live and Let Addai" – all players must hum the Paul McCartney Bond theme (radio edit). Last one to finish must neck a double tequila.