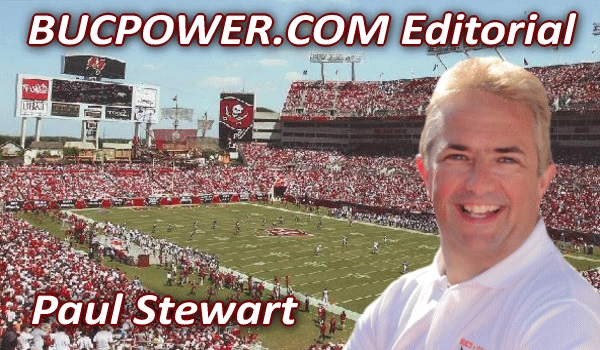 An end to all these throwbacks please
Every week in the NFL these days you watch highlights of a game and see a team wearing unfamiliar colours. The Jets in blue and yellow, the Broncos in brown and a team impersonating the Raiders in black. What is it with all these throwbacks?

For a long time I was totally against the Buccaneers even bringing back their orange jerseys even though I did occasionally appreciate seeing other teams once in a while wearing colours I remembered from yesteryear.

But having spoken to many players from the 1976 and 1979 teams, I have been turned in favour of the creamsicle colours coming out once more next month in Tampa Bay, but as a once-a-year thing, not the ridiculous element it has reached around the league.


Of course it is all down to money. The NFL first approached the idea of throwbacks in 1994 to celebrate the 75th anniversary of the league. Weeks 3 and 4 that year saw each team wear a uniform from their early days, the Bucs wearing their 1977 white colours in Green Bay and against New Orleans that year.

And then came the Lions wearing their old school stuff on Thanksgiving followed by Dallas bringing out a "third jersey" for their games on the same day. More jerseys, more sales, more revenue. At least they are nowhere near the change-your-kit-every-year level of the Premier League yet.

There are some throwbacks that look good, the Patriots' original logo and the Chargers' powder-blue being two that spring to mind. But the hideous outfits worn in Denver and Pittsburgh just look plain stupid. And more than once a year is making a mockery of the whole idea.

So on behalf of everyone who hated the Houston Astros' 1986 jerseys, referees in black pants and anything that Erin Andrews wears that covers bare flesh, please can the fashion police be called in to put an end to this overdose of throwback jerseys before we all throw up?