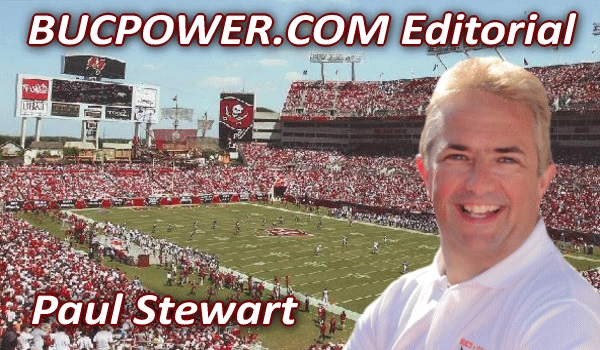 Is Dexter Jackson the biggest Buc draft bust ever?
There is no doubt that the selection of the first Appalachian State player in Buc history will not go down as one of the best the franchise has ever made. Unless you consider a second round pick for 14 kick returns and 20 punt returns is good value. Or you regard a punt return touchdown in a pre-season game in Houston important too.

But whilst the Tampa sports media is all over the former Buccaneer brain trust on the selection of Jackson (easy to blame a coach who isn't here), how does this bust rank in the all-time list of busts. And believe me, the Bucs have had bigger busts than Dolly Parton, Pamela Anderson or Katie Price (a British troll with big tits and no talent to explain to our American cousins).

Before we come to the real draft disasters, time to look back at a quartet of receiving dud selections who would make even the 1998 Frankfurt Galaxy corps look respectable. Richard Appleby was a 4th round pick in the 1976 draft who never even made it out of training camp although Marquise "Get your ass in here" Walker got at least that far and even won a Super Bowl ring that he later tried to sell on e-Bay. He did bring us Thomas Jones from the Arizona Cardinals in a 2003 trade too.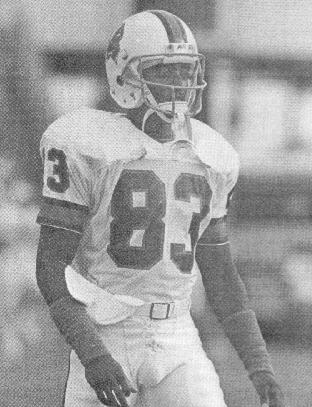 I guess you could currently count former 3rd round pick Maurice Stovall in the bust category unless six catches in one pre-season game last week negates that ranking. But even he pales into insignificance when compared to 1989 2nd round speedster Danny Peebles. This guy was incredibly quick, probably the fastest player the Bucs have ever had. The only slight drawback was that he couldn't catch the ball. Just think of the guy from the film "The Replacements" and you have Peebles.

So if Danny is the worst receiving pick in Buccaneer history, then where does he rank in the overall bust stakes? With dishonourable mentions to Chris Colmer (never played a game as a 3rd round pick under Jon's watch), or Dan Silly-Ho (he cost us a 3rd round pick under complicated circumstances in 1987 and made him come back to Florida as a "radio host"), there are three far far worse selections than Peebles or Dexter Jackson.

In 1978 the Bucs desperately needed a decent guard to go alongside two building blocks on the line in the form of Dave Reavis and Steve Wilson. So John McKay selected Nebraska "stud" Brett Moritz in the second round. He played six games on special teams, had more missed blocks than a second-hand set of Lego, and was out of town within a year. The early Bucs just could not afford mistakes like that.


And then you have Booker Reese, the No.1 worst player in franchise history from our BUCPOWER.COM countdown. In 1982, the Bucs were in love with this guy out of Bethune-Cookman and wanted to take him in the first round. But the phone between Tampa and New York went down and the braintrust at the draft took their other possible selection Sean Farrell instead.

The Bucs then panicked, traded a 1983 No.1 pick to the Bears for an additional 2nd rounder, and took Reese there instead. That pick turned into WR Willie Gault who helped the Bears win a Super Bowl, Reese turned into one of the worst defensive linemen of all-time and the Bucs began their long history of being draft muppets.

Until 1986 and the first overall selection of Bo Jackson. His book was pretty revealing in that owner Hugh Culverhouse had no intention of paying top dollar to the Heisman Trophy winner and hence the Bucs were left with a total waste of a choice. The Raiders said thank you the following year as Bo said No to the Bucs.

Thankfully, even with the debacle of the Dexter Jackson experiment, it has never gotten as bad as that since. And hopefully never will.