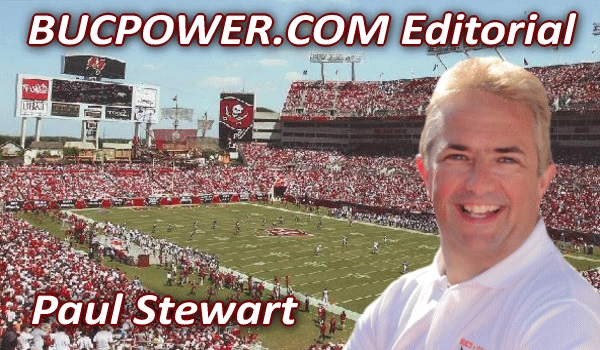 Releasing Derrick Brooks was the right thing to do
No-one ever wants to turn the page. We all just want the good times to continue for ever. So the memories of Super Bowl XXXVII in San Diego live so brightly in our eyes that we still see the players from that magical night as being the same players today.

But they are not. It is six years on and the likes of John Lynch, Warren Sapp and Simeon Rice are all now out of football and on the sidelines. And earlier this week, Derrick Brooks was forced to take a step towards that position too.

Derrick Brooks has played 14 seasons with the Tampa Bay Buccaneers and has started 221 games for the franchise, missing only three starts from his rookie season when the Bucs opened in a nickel defense. But he is a long way past his best and anyone watching each 2008 game would have seen that fact.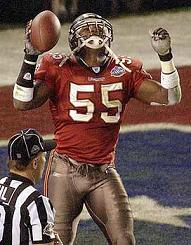 And so did Raheem Morris, Mark Dominik, Jim Bates and the other powers-that-be at One Buc Place. Since the end of the Oakland game, they have been going through the roster, watching every play from last season, and looking ahead to see where what the roster would be like going forward.

There are players you cannot live without and ones you don't mind seeing leaving. There are ones who are free agents and ones who need to be phased out because their impact on the field did not match their off-field cost against the salary cap.

So hence you understand quickly why veterans like Joey Galloway and Warrick Dunn were released, and Ike Hilliard was getting slower by the week after 12 years in the NFL. Cato June never really fit in with the Buccaneers in spite of having played in a Cover-2 defense in Indianapolis so you can understand that move, but then there is Brooks.

But really, what other option was there? If Derrick was not going to make the starting line-up in 2009, do you ask him to sit on the bench and just play special teams? That would be a terrible insult to such a great player. So by releasing him, if he wants to continue his career and can find a team willing to let him do it, then it can happen.

But now we have to remember the player that Derrick Brooks was, not the one he is now. And releasing the player he is now, is the right decision for the Tampa Bay Buccaneers.