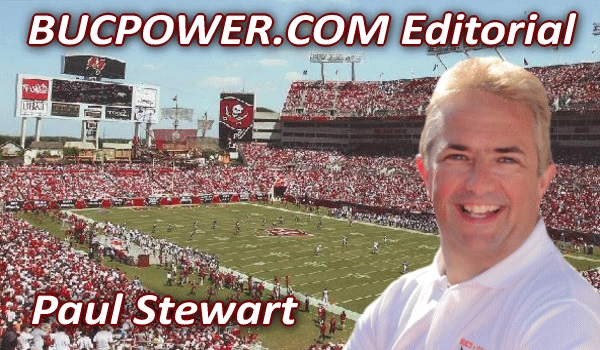 The Bucs are coming ... the Bucs are coming!
2009 will be the 25th anniversary of the Bucs UK. And every time I sit down to think that we really have taken the club and this website about as far as we can, something else comes up that moves things to a whole new level. The relationship we have with the Buccaneers and former players is growing every day, but the announcement of the Bucs coming to Wembley for the International Series, well this just blows everything out of the water.

It was always on the cards that it was about to happen. The Glazer family's ownership of Manchester United made the Bucs a logical choice for one of these games. The only delay was a potential protest by the last few remaining anti-Glazer United fans. But their cries of woe have disappeared under championships and trophies galore, and there are plenty of other soccer owners who are taking flak in the British sporting media these days.

The downside is that the Buccaneers lose a home game at Raymond James Stadium and I can fully understand the protests of season ticket holders in Tampa. But the NFL is a global product now and every team is going to give up a home game over the next decade. These games are going to increase to the likes of Germany and Japan, so every team will drop a game at some time.

The travel is a problem. It's an eight hour flight across to London and the Bucs will arrive on the Tuesday morning before the game and spend the whole week in the UK. They will then have their bye week after the game to make the disruption a lot less than encountered by the Giants and Dolphins when they came over in 2007.

But for Bucs UK fans, this a dream come true. The chance to see the Buccaneers on their own front door step. It will be an amazing event, one that we will all never forget. And just like all the best presents in life, the expectation will build and build over the time until next October.