Comparing the Lions to the old-school Buccaneers
Much has been made the past week about the current state of the 2008 Detroit Lions and their seemingly unstoppable slide towards a winless season. And naturally since the Tampa Bay Buccaneers were the last team to pull off the feat in 1976, many comparisons have been made to that team.

Technically speaking, the expansion Bucs only went 0-14 as they only played a shorter schedule prior to 1978, and then you could make the case for the 1982 Baltimore Colts who went 0-8-1 in that strike shortened season.

But all the recent stories have been about John McKay's team and their winless start to their existence. "What do you think of your team's execution?" - "I'm all in favour of it". And all those similar quotes and stories.

It does also mean that many players from that team (and friends of BUCPOWER) such as Parnell Dickinson, Lee Roy Selmon and Steve Young are contacted by the media for their thoughts and comments. Just like the 1972 Dolphins were always quizzed about a team possibly emulating their record, the 1976 Buccaneers have the same distinction in the eyes of the American press.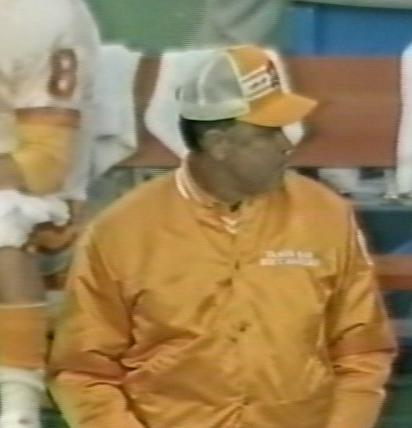 An alternative view
But the 76 Bucs were not the worst team in franchise history in my eyes. That dubious honour belongs to the team a decade later under the immortal (ok insert your own adjective here) leadership of Leeman Bennett, ably (un)assisted by owner Hugh Culverhouse. The 86 team went 2-14 to follow the same record from the previous year, but by the end of the season, were a team in total disarray.

Three of the best offensive players, WR Kevin House, TE Jimmie Giles and RB Ron Springs, had been released at mid-season in a cost cutting move and only a pair of narrow and somewhat lucky wins over Detroit and Buffalo even had the Bucs in the win column at all.

Heavy defeats were the order of the day through this same point of the season as we are in now, 21 points at home to Detroit, 32 in Minnesota and 34 in Chicago. Only just over 30,000 people, not even half a stadium, came to the final two home games of the season and the finale in Busch Stadium St.Louis even saw LB Keith Browner fall asleep on the bench during another loss.

At one point, QB Steve Young found himself in a backfield with two rookie free agent running backs, Pat Franklin and Bobby Howard, both signed in the past two weeks. "I came out of the huddle and said, `Franklin, you take (Richard) Dent, and, Howard, you take (Wilber) Marshall.' Then I realized what I had said and thought, `Oh, my God . . ."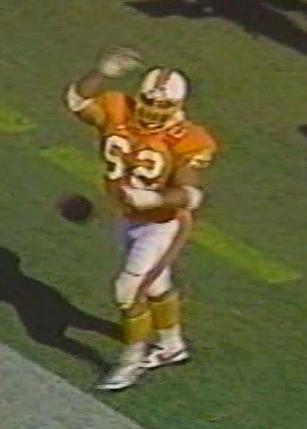 Come the end of the year and the players were glad it was over, G Sean Farrell actually telling one booster club that he "wanted the hell out of Tampa and I don't care where it is" on account of the Bennett years in charge.

Leeman Bennett was a terrible coach who had bad assistants around him and conveyed no sense of purpose on the sideline, walking around with his hands in his jacket pockets pretty much ignoring his team. At least Rod Marinelli is putting in some semblence of motivation on the sidelines in Detroit.

But every element is there for the two franchises. Fan apathy, people with bags on their heads in the stands, and being the butt of media gags. Bad ownership, nothing going on in the front office and seemingly every break going against them.

To change this mentality is not easy. It took the Bucs nearly another decade and three coaches before the Glazer family pulled the franchise out of the quagmire. "It can't happen on the field if it doesn't happen off it" Malcolm Glazer told me a few years back. One can only hope that the Detroit organisation finds themselves a similar motivating figure to turn things around for their fans.

Paul Stewart, November 2008