The Week 11 Fearless Forecast
A monster 11-2 last week and I would have tipped Denver over Cleveland too if I had written the preview in time. My second-best week of the season and one that put other pundits (even those with higher leanings) to shame. Was it a one-hit wonder like Tiffany?

Denver Broncos at Atlanta Falcons
And then I saw them win ... now I'm a believer. To paraphrase the Monkees that is. The Falcons get to play the running back-less Broncos in their own home turf. This really has the makings of an upset road win but I have to go with Atlanta now I'm on their bandwagon. Pick: Atlanta.

Houston Texans at Indianapolis Colts
Just when you think the Texans have turned the corner, they stall. Just when you thought you could count the Colts out, they come back. Don't right off Tony Dungy, Peyton Manning et al just yet. Pick: Indianapolis.

Oakland Raydurs at Miami Dolphins
I still don't believe in the Dolphins though. Santa Claus, the Tooth Fairy, yes. Miami on the way to the playoffs no. But this one is a no-brainer. Pick: Miami.

Baltimore Ravens at Exit 16W off the Jersey Turnpike Giants
Just how are the Ravens doing this? They keep on winning but this is a whole different ball park they take their rookie QB and monster defense into now. The Giants are peaking too early for my liking but they are still too good for Jim Harbaugh's unit. Pick: NY Giants.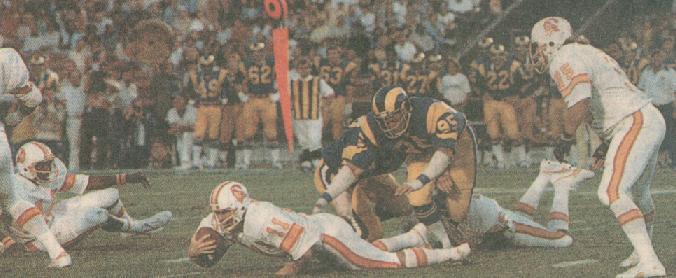 Detroit 1976 Bucs at Carolina Panthers
Nine down, seven to go to immortality. I always want the 76 Bucs to remain imperfect but this Lions team could really emulate them. Their whole starting defensive line are back-ups this week. Pick: Carolina.

Philadelphia Eagles at Cincinnati Criminals
Chad Tinky Winky apparently scored twice in his last game but he is so far from the centre of attention, that he's going to change his name again. The Eagles keep coming up short in big games but this isn't one of them. Pick: Philadelphia.

Chicago Da Bears at Green Bay Packers
The first mention of the frozen tundra of the season. Fox apparently have to do this 26 times each season as part of their contract with the NFL. Pick: Green Bay.

New Orleans Saints at Kansas City Chiefs
Hank Stram Bowl. He coached both teams and got fired from the New Orleans gig for losing to the 0-26 Bucs. Can Sean Payton reclaim his mojo with a win in Arrowhead? The feeling here is that this is going to be an almighty blowout. Pick: New Orleans.


Minnesota Vikings at your very own Tampa Bay Buccaneers
We have always racked up some big numbers against the Vikings at home the past decade even when Mike Shula and Les Steckel were in charge of the offense. And I never pick against the Bucs. Pick: Tampa Bay.

St.Louis Lambs at San Francisco 49ers
Whoever did the Jags v Lions game last week, now gets this "match-up" (their words not ours) to commentate on. If a touchdown is scored in this game, will anyone else in America even notice? Pick: San Francisco.

Arizona Cardinals at Seattle Seahawks
Whereas Tony Dungy has got his retirement tour back on track, Mike Holmgren's is still falling over. The Cardinals are by no means an elite team but they are going to win their division by default. Tell me Buc fans, would you really be worried at a playoff road game in Arizona? Upset pick: Seattle.

Tennessee Titans at Jacksonville Jaguars
Still undefeated but now they are no longer flying (or running the ball) under the radar. The Jags go from one perfect team to another. They kept the Lions winless and they'll keep the Titans loss-less. Pick: Tennessee.

San Diego Super Chargers at Pittsburgh Steelers
Everyone in the AFC is playing for the No.2 seed with seemingly eight teams in contention for the second-best record behind Tennessee. San Diego have their division at their mercy to win with a 9-7 record. But the Steelers are at home and this is the edge here. Pick: San Diego.

Dallas Cowboys at Washington Redskins
Back in the early days of American Football coverage in the UK, we always got this game whether it was worth watching or not. Now once again, it probably is. Just to see which owner can throw his toys out of his pram the furthest, Jerry Jones or Daniel Snyder. Pick: Dallas.

Cleveland Browns at Buffalo Bills
Here's the story, of a guy called Brady. Who found it was time to lead his team. His hairstyle was like that of his father. Full of Brylcreem. Now come on admit it - you were singing that in tune with the theme from the Brady Bunch weren't you? Pick: Buffalo.

Paul Stewart, TBO.com 16 November 2008