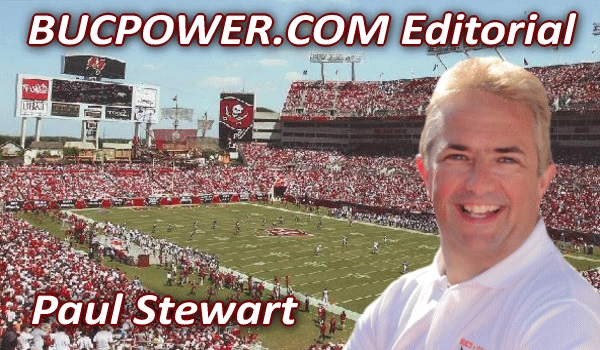 Statto's corner - long Buccaneer rushing plays
One of the factors through the first month of the season, has been the big play ability of Earnest Graham. In three of the games this season, he has broken long runs during the game to either score or set up touchdowns. And to think that all too many pre-season publications said this guy had no breakaway speed. Perhaps JP Peterson's nickname of "The Closer" is going to stick.

Earnest went for 46 yards in New Orleans, rattled off a 68-yarder in the win over the Falcons, and sealed last weekend's win over Green Bay with a 46-yarder. Which got me thinking for this edition of Statto's Corner .. how does this rank in Buccaneer annals for long runs.

There are five Bucs who have had rushes for over 70 yards in a game. Quick pop quiz - before reading the rest of this article, can you name them?

Before getting on to those details, Earnest's 68-yarder ranks in the top 10 for long Buccaneer running plays. But both his other long plays come up short when compared to Vinny Testaverde's 48-yard scoring run against the Vikings in 1990. That was the day that Vinny went for 105 yards in the first game Richard Williamson coached, and remains a QB rushing record for the franchise.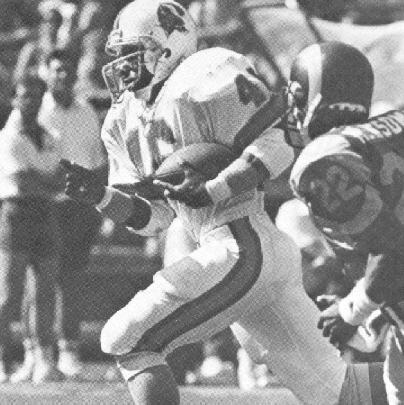 The one-month wonder that was Nathan Wonsley in 1986 is on the list as he burst over 50 yards for a score against the Rams that year. Wonsley had two 100-yard games filling in for an injured James Wilder before injuring his neck on a kick coverage tackle and never played in the NFL regular season again.

The most amazing single rushing stat in franchise history is one by Aaron Stecker in 2002. He had 59 yards in a game against the Vikings .... all on one play when subbing for Michael Pittman.

OK, back to the top five. Remember Cadillac Williams' NFL debut in the Metrodome in 2005? He clinched the game with a 71-yard burst inside the final two minutes. And who can forget James Wilder's 75-yard run down the left sideline in the same stadium in 1983 as part of his franchise record 219-yard day for John McKay's team.

The other 75-yarder came from little-known back-up Jerry Ellison in 1995. The Bucs were getting their brains beat out in Detroit in November that year and Ellison got a hand-off late in the game which he nearly went from coast to coast.

The two longest were Warrick Dunn's non-scoring 76-yarder in the 1997 season finale against the Bears, and someone we will see on the other side of the field this weekend, Michael Pittman who had a 78-yard score against the Chiefs in 2004.

Get them right? Congratulations, you win a night out with the Bucs UK fan club when they are in Tampa later this month. Get any wrong? You win a week with us.

And one final silly rushing stat for you - did you know that John Lynch has the highest average per carry for Buccaneer rushers? He had 40 yards on his sole carry, a fake punt against Seattle in 1996.